Humans of Metea: Megha Saravanan
Literary magazine is a club where students create stories, poems, art, and more. Club members compile all of their creative pieces into a magazine at the end of the school year to produce an artistic depiction of the year. Megha Saravanan is a member of literary magazine. Her writing in the club has been recognized by DePaul University's English department, and the University added it to its own publication. 
What made you interested in literary magazine?
I was interested in creative writing, and I wanted to give it a try. And I wanted to see the editorial side too. I like submitting my pieces of work. 
What do you like about the club?
I think it is fascinating to both see other people's writing and the fact that we create new material. In the end, we actually have a magazine that we can give other students, and it is just a way to display creativity.
How long have you participated in literary magazine?
I started halfway through last year, so I have been in it for about a year. I was attracted to the club because I like creative writing.
What are your achievements in literary magazine?
A poem I submitted was selected and published by DePaul's English department for a blue book that they have, which features poetry and other types of writing from all students in the Chicago area. 
What was your poem about?
It was about current events. It was called "21st Century Girl", and it talked about generational differences. It was about how people in our generation see things that the older generations don't precisely see, and how we need to make some changes.
What are your goals in literary magazine?
I want to continue to write, and I was to submit more of my work. I also want to continue to be a part of the process of literary magazine. I want to help create an awesome magazine. 
Leave a Comment
About the Contributor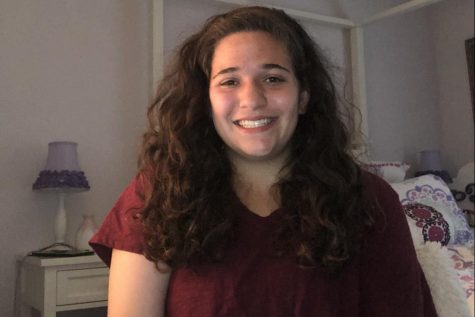 Paige Friedlander
Paige Friedlander is a senior, and this is her second year on staff. This is her first year as managing Editor. She is part of the cross country and track...