IHSA looks at the stance of drugs policies in athletics
Drug policies are a topic that is not typically brought up at Metea and high school athletics in general. They are only brought up with the simple mention of an athlete's suspension. Recently, there has been an outbreak of suspensions in professional sports, the NBA specifically, which has brought the question of how these suspensions for drug use and their policies actually work, and how they are similar to those of our district. 
Performance-enhancing drugs, or PEDs, are very popular substances in the professional sports world, but this is not the case for high school athletes, as their policies and morals are much different.
"I think it's just based on pure numbers, it is very hard to police when there are hundreds of kids," football head coach John Parpet, said. 
The massive amount of students that compete in IHSA athletics makes it difficult to test on a regular basis. As of recently, drug policies have not been one of the IHSA's top priorities. 
"The IHSA has spent their funding more towards concussions," head coach of the girls' cross country team Eric Anerino, said. Drug testing has not seemed to be much of an issue for most high school athletes. "Over the course of the past five years, there were only three positive tests," Parpet said. 
The low number of positive tests was important in the IHSA moving their funds into areas that are more useful, such as the issue of concussions. The drug issue that used to be such a large issue years ago, has subsided in recent years making the funding for drug testing, now unnecessary. This is not the case for the NBA, due to their recent drug related issues.
The NBA has had its most suspensions in years for the violation of the drug abuse policy with a total of five players being suspended for at least a few games of the 2019 seasons, and most teams haven't played over 15 games yet. These drug suspensions can vary depending on the severity of the drug and its effects on a player. Tyreke Evans, former rookie of the year and 20 point scorer, was given the most severe suspension, being banned from the league for the next two years. In Evans's case, the drug abuse was so serious that in his reasoning for suspension, there isn't even a listed drug of abuse. 
The same situation happened a few years back as O.J. Mayo, the third overall pick in 2008, was suspended for two years in 2016 for violating the policy, though these examples are very extreme, as a two year ban is very unlikely. There have been a surprising four suspensions in the past three months in the NBA, with two suspensions in November alone. Wilson Chandler was suspended for 25 games for the use of Ipamorelin this past August. Former number one overall pick was suspended 25 games for the use of Diuretic in October of this year. John Collins has suspended 25 games for the use of Peptide-2 in November of this year. Most recently, Dion Waiters was suspended for 10 games for the use of THC. The interesting fact is that the majority of these drugs are PED's also known as performance-enhancing drugs.
The most prominent difference between the policies that the IHSA uses and that the professional leagues use is that in professional sports leagues, such as the NBA, athletes use these drugs for the endurance of long seasons. High school athletes do not need to use these drugs for any athletic reason. A high school athlete's use of PED's is most likely built upon peer pressure from other student-athletes, not to actually improve their performance. High school athletes don't have to be reliant on these PED's while professionals feel inclined to use them.
About the Contributors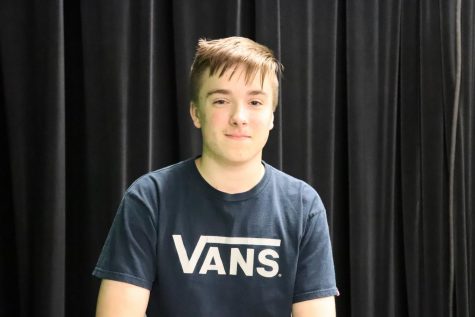 Alex Bedore, Sports Reporter
Alex Bedore is a senior and sports writer for the journalism staff. This is his first year on staff. In his free time, he enjoys watching sports, listening...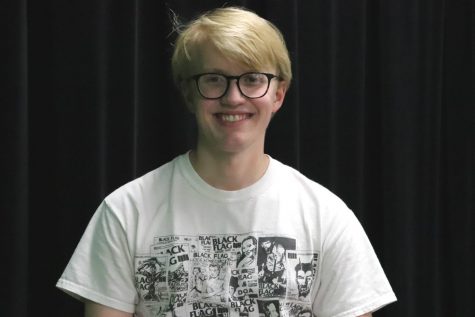 Harrison Linden, Graphics Designer
Harrison Linden is a senior in his first year of journalism as a graphics designer. He spends way too much time on activities like drawing, painting, photography,...