Weekly Sports Update 12/16-1/6
Girls' Basketball (Jose Collado)
The girls took part in the Oswego East tournament over the winter break. After defeating Neuqua Valley 51-46 on Dec. 26, the girls carried their momentum into a 39-26 victory against East Aurora the next day. The Mustangs won the Consolation Championship after defeating Downers Grove South 38-31. The girls take on Neuqua away tonight.
Boys' Basketball (Tyler Perry)
The boys' basketball team had an eventful winter break as they took part in the Holiday Tournament at East Aurora. They started off with a loss to Plainfield Central. In their next game, they came back from behind and took down Joliet Catholic. Wheaton Academy was next but came up short. In their final game they played East Aurora, the Mustangs were able to defend their home court and won against Downers Grove South. The boys will play against Geneva today at 7:00 p.m.
Girls' Bowling (Tyler Perry)
The varsity team kept their undefeated season alive against Oswego East. The week after they took part in the Reavis Tournament and came in fourth place out of 28 schools. To finish off their winter break, they played in the Plainfield South Invite. They jumped up in the rankings and finished off in seventh place. Their next match will be today against Naperville North at 4:00 p.m.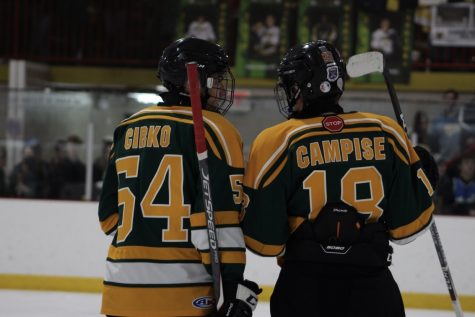 Boys' Hockey (Elena Buscher)
The Warriors' played Wheaton West this past Sunday. The boys won 3-2 with Zach Pearce bringing up the score from a tie to finish it off. Their next game is Saturday against Maine at Oakton ice rink. 
Boys' Wrestling (Alex Bedore)
The Mustangs had a few matches and tournaments over winter break. They went to Naperville North on Dec. 20, the Dvorak Invite on Dec. 22, and the Alumni day on Dec. 28. The Mustangs next meet will be the Lyons Township Invite on Saturday.
Boys' Swim and Dive (Elena Buscher)
The boys kicked off their winter break with a swim meet at Neuqua on Dec. 20 and Dec. 21. The team placed seventh overall. On Saturday, Dec. 28, the team hosted Lake Park for a dueling sprint meet. Their next meet will be next Thursday at Naperville North. 
Leave a Comment