'Little Women' Review: A literary classic with a modern world touch
Warning: Spoilers ahead.
Louisa May Alcott's "Little Women" has been revamped for many years since its book release. From long ago as silent films in 1917 to the recent remake of 2019, each director has illustrated their own adaptations that continue to build a foundation for a modern world approach in movies. In the recent 2019 remake, director Greta Gerwig held a great expectation to uphold in contrast to the versions before and Gerwig successfully exceeded beyond.
As an overview, I personally felt the story sends a great message for not only independence but for women's individuality. For two hours and 15 minutes, director Gerwig paced the story well, giving each character their own recognition and development. 
The novel, "Little Women", follows the story of the March sisters, Meg, Jo, Beth, and Amy and their coming of age transition from girls to women. This story loosely follows Louisa May Alcott's life with her three sisters. During the American Civil War, each sister undergoes their own heroine moment while their father volunteers in the war and with their mother as their guidance. Actress  Saoirse Ronan stars as Jo, Emma Watson as Meg, Florence Pugh as Amy, and Eliza Scanlen as Beth alongside other characters such as Timothee Chalamet as Laurie and Meryl Streep as Aunt March bring excitement and positive feedback in the media. In terms of the casting in comparison to the book, Gerwig chose well. The eldest of the girls, Meg, shown as a beautiful and nurturing sister. Jo as the bookworm and boyish girl, Beth as shy yet kind, and lastly the young Amy, practical and gifted in art. 
"Women have minds and they have souls as well as just hearts. They've got ambition and they've got talent as well as just beauty. I am sick of people saying that love is just all a woman is fit for. I'm so sick of it! But—I am so lonely," said Saoirse Ronan's character, Jo March. The marvelous phenomenon in this movie is its morals. Gerwig emphasizes Jo's assertion of woman, but also the romantic aspect she longs for. She shows that 'Little Women' is not just the typical romance movie or the stereotypical period drama, but its own unique and empowering drama for the 21st century.
American actress and filmmaker, Greta Gerwig, has created many movies previous to "Little Women." She is known for her film "Lady Bird" which stars Saoirse Ronan and features Timothee Chalamet both of whom she called upon to star in "Little Women" as well. The remarkable superiority of Gerwig's construction that differs from other adaptations is the chronological aspect of the movie, enabling viewers to pay closer attention. Instead of following exactly like Alcott's beginning, Gerwig utilizes the cool and warm undertones, warm symbolizing the glowing childhood and cool for the gray adulthood in order to convey both the past and present. At first glance, it is hard to understand what is happening because it shifts without directly saying it. But as the film goes on it becomes more straightforward and logical.
"I'm just a woman. And as a woman, there's no way for me to make my own money … So don't sit there and tell me that marriage isn't an economic proposition, because it is. It may not be for you, but it most certainly is for me," said Florence Pugh's character Amy to Laurie, portrayed by Timothee Chalamet in a scene.  As mentioned, the American Civil War and the past, in general, was tough for women because they didn't have the rights we have in modern society. As a woman in that time, the way to fully be successful in life is to marry well and the best part is how Gerwig is not afraid to stress the importance of the long-discussed topic of women's rights.
The ending of the movie left me completely speechless. Not only did the audience go through a whirlwind of emotions from Beth's death and the love triangle between Jo, Amy, and Laurie, but Jo publishes her first novel titled "Little Women," the story that was just watched. In my opinion, this movie deserves a 9/10 only because of the slight confusion at the end, did Jo marry Fredrich? Or was it just the story ending she pitched to the writer? Besides that, as a whole, Gerwig's cinematic illustration amazed me for its different variations on compelling Alcott's everlasting story, "Little Women" and its legacy for future generations.
View Comments(1)
About the Contributors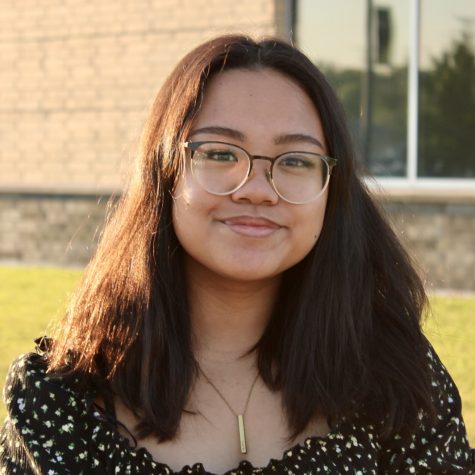 Katrina Viloria
Katrina is a senior and the Online Editor-in-Chief for the Stampede. In addition, this is her third and final year on the staff *sad face*. You can find...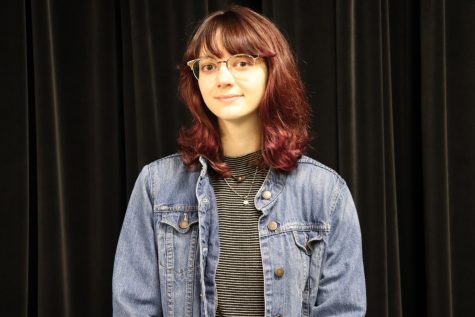 Madi Lumsden, Graphics Designer
Madi Lumsden is a very outgoing person. She is often seen around the art hall playing her ukulele, carrying her pet mantis, Pepperoni, or ranting about...