Girls' basketball battles for a victory against Central
The Mustangs faced the Naperville Central Redhawks yesterday and were looking to come out with a win against the tough three-point shooting and rebounding team. The Mustangs fell short to a close game 43-46.
The game started out slow for the Mustangs as they gave up 5 straight points to start the game, but got back into a rhythm with a few three-point shots. At the end of the first quarter, Metea was up 15-11.
The second quarter was tough to swallow, as they gave up six points to start the quarter. They tied the game up about halfway through the quarter. However, a few turnovers and missed shots by the Mustangs gave Naperville Central a 29-24 lead at the half time.
"They needed to settle down a little bit and play a little more composed," varsity head coach Keith McIntosh said.
The girls had trouble rebounding the ball and had a few turnovers to start out, giving Naperville Central an eight-point lead a few minutes into the third quarter.
"I think we needed to box out more and not get locked out on the inside," junior forward Amelia Szczesny said.
The Mustangs came back from a few shaky plays by Naperville Central, and Jada Samuel's three-pointer put the Mustangs within one point going into the final quarter.
Senior guard Paige Buranosky hit a three-point shot at the very start of the fourth quarter and got the fans excited to  see the team take their first lead since the second quarter. The game went back and forth as both teams exchanged baskets. Naperville Central was up by three with 15 seconds on the clock. 
The Mustangs had the ball in the remaining seconds, and they had one last shot to tie the game and go into overtime. A costly turnover concluded the close-knit game. 
"We needed to be better on defense and make sure we had the backside covered," senior center Kai Pierre said.
The girls hope to their groove back this Saturday against Joliet West.
About the Writer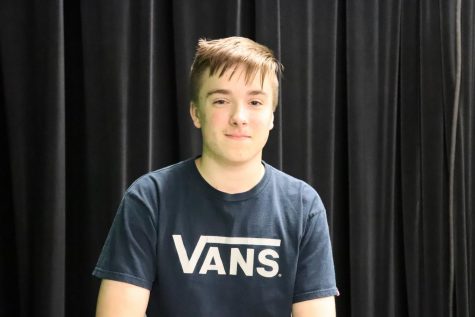 Alex Bedore, Sports Reporter
Alex Bedore is a senior and sports writer for the journalism staff. This is his first year on staff. In his free time, he enjoys watching sports, listening...