Humans of Metea: Rebecca Li
The Scholastic Art Competition is a national contest that identifies students who have outstanding talent in art. The competition has both regional awards and national awards. The students who win the Gold Key Award in their region are then considered for a national medal. This year, four students from Metea earned a Gold Key. Rebecca Li is one of those students. 
What is your achievement in art?
I got a Gold Key in the Scholastic Art Competition. That means that my art piece will be going to nationals. It is going to be judged and compete against other Gold Key winners.
How do you qualify to become a Gold Key winner?
I was not super involved in the process, but I created my work and turned it into my teacher. She then created a profile for me on the website. The people in charge liked what they saw, so they gave my picture a Gold Key award.
What was the piece you created?
My piece was in the drawing and illustration category. It was a picture of my friends, so it was more of a special piece to me because I am close with them, and I got to showcase them.
How long have you participated in art?
I started drawing when I was young around six or seven. More recently, I have started to get more serious with my art. 
Do you want to do something related to art in the future?
Possibly, I have been thinking about majoring in the arts or architecture in college, but I really do not have anything decided yet. 
What are your goals for high school?
I want to do well for this competition, and later in school, I hope that by my senior year I will be able to get into AP Art. I want to be able to create and submit a portfolio and go from there.
Leave a Comment
About the Contributor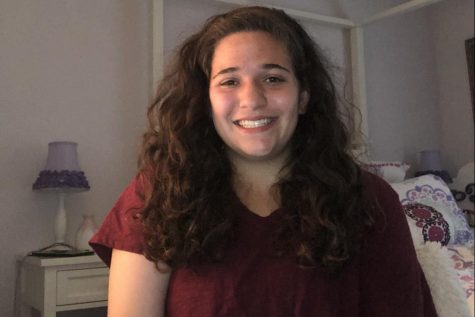 Paige Friedlander
Paige Friedlander is a senior, and this is her second year on staff. This is her first year as managing Editor. She is part of the cross country and track...