Gandhi Cruz and Davis Quarles strikes a spot into collegiate level soccer
Two student athletes held their much-awaited signing day last Wednesday. Boys' soccer goalie Gandhi Cruz and midfielder Davis Quarles revealed where they would be taking their talents in the next four years. 
Cruz was the first boys' soccer player in school history to be selected as an all-state player due to his outstanding goalkeeping performances for the Mustangs this past season. He has been the starting varsity keeper since his sophomore year and amassed a total of 327 saves.
"As soon as coaches and teammates started to talk to me more about it [playing D1] that is when I started to think about it more and it became a real goal. I knew that if I joined a Division One program, it would be more exposure for me to get signed by a professional club," Cruz said.
For Cruz, The NCAA Division One recruiting process was something he did not start paying much attention to until his sophomore year. The challenge of getting recruited was a troublesome one. Although he had been performing consistently for the school, Cruz was finding it hard to put his name at the top among the best in the state. At the end of the school season during his junior year, he made the switch to one of the most achieved soccer clubs in the state, Eclipse Select SC. He made the move hoping that it would attract more attention due to him now playing with the best competition in Illinois. He found that attention after winning a national championship with Eclipse.
"I started to play as soon as I moved to the new club. When college coaches asked my coach for players, he always mentioned to me. That was a big step for me to get noticed. I also started to reach out to different college coaches, but they did not always answer right away. You have to be positive and patient with those things," Cruz said.
Finally, it was time to make a decision. His final top three came down to DePaul University, University of Wisconsin, and Drake University. DePaul is coming off of a 5-9-3 season, which included a roster made up of more than 50 percent seniors. They went 2-5-2 in Big East Conference play. The Wisconsin Badgers did not enjoy much success either, going 3-11-4 their past season, including 1-4-3 in Big 10 Conference play. Finally, the Drake University Bulldogs went 8-9-1 in their previous season, enjoying 4 conference wins in the MVC. Ultimately, after visiting all three schools, Cruz picked DePaul as the place he will call home for the next four years.  
"DePaul has always been one of my dream schools. When I got an offer from them, I was excited and amazed by it. The people there made it feel like home when I visited. They greeted me as if they knew me already, and I just loved it right away. I felt very comfortable right away and knew this is the place where I will succeed," Cruz said.
As for Quarles, the process was different. He knew from the beginning that playing collegiate level soccer was something he would heavily pursue and that he would take the steps necessary to reach the next level. 
"I've known I wanted to play college soccer since middle school. To get to this point it has taken a lot of time and work, as well as getting out of my comfort zone," Quarles said.
Davis ultimately picked Illinois Wesleyan University. The choice was quite simple for him, Wesleyan went 9-8-2 last season, with an outstanding 5-2-1 conference record in the CCIW. With the Titans' roster made up of more than 50 percent seniors. Quarles will be looking to make a big splash. He did not only pick Wesleyan for their soccer program but also because of the academic opportunities he will be looking to be a part of. 
"I chose Wesleyan because it is a great fit for me academically and because I was impressed by the level of soccer the team played," Quarles said.
The recruiting process did not provide as large of a challenge for Quarles. He started early and found that by keeping in touch with college coaches, he could start to build a name for himself. 
"The process of finding a school to play at takes more than just the ability to play soccer. I had to reach out and talk to coaches in order to have opportunities to play at their schools," Quarles said. 
The underclassmen varsity starters and massive signs of improvement earned them a contract to play at the collegiate level. Quarles went from two goals and one assists his sophomore season to three goals and six assists as a senior. Cruz steadily increased the number of saves he made per season from 94 in his freshman year to 131 as a senior. Both Cruz and Quarles have been role models for future leaders on the team. 
"I would advise student athletes to start the recruiting process as early as possible by attending recruitment camps and creating relationships with college coaches," Quarles said.
The future college players will embark on their journeys next fall in September.
Leave a Comment
About the Contributor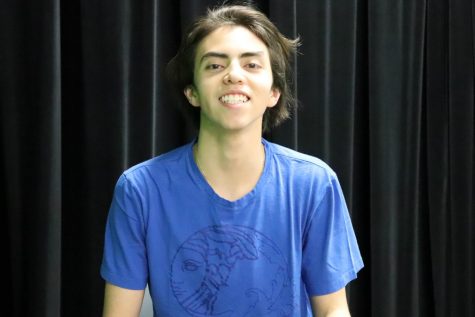 Jose Collado, Sports Reporter
Jose is a senior and a first-year sports reporter for Metea Media. He enjoys everything sports and music and looks to bring passionate and detailed sports...