Metea showcases powerful performances by students through 'My Identity, My Experience'
In honor of Black History Month, Metea held a performance to commemorate students of color on Tuesday. The main issue that was being discussed is race. Students with poems, songs, art, and even their stories were shared and earned great support from their peers. 
English teacher Robyn West and instructional technology coordinator Tania Moneim organized the 'My Identity, My Experience' event to bring light to Metea on how students of color feel.
"The goal was primarily to give students a voice to enable them to share their voice, to share who they are, and how they see themselves wonderfully," West said. 
She had gathered a number of African American students and longed to create a positive environment Metea stands for. Not only does she hope for change, but for Metea to continue to share the voices of any student who identifies as a student of color.
Unlike last week's 'These Walls, These Suburbs', this performance is strictly for students, through using a wide array of arts to project their overarching message.
"I feel like nobody really notices the struggle that we go through on a daily basis. We live in a majority white suburban neighborhood and so a lot of these kids have not been in a way cultured," sophomore Autumn Zayas said. 
In her poem, she defines her identity as being more than what people see on the outside, the color of her skin. Metea's advocacy for the students continues to grow as they produce more events like these.
The Metea L.I.F.E statement encourages students to live with integrity, inspire passion for learning, foster positive relationships, and expect equity and excellence for all. Metea has been continuing to improve in terms of bringing its L.I.F.E motto into reality.
"Be who you are and don't tell anyone else and accept other people if you're ready to decide to be who you are. Let them be who they are," sophomore Brennan Lockwood said. 
Students and faculty of Metea hope to continue this positivity and stress on the importance of an accepting community.
Leave a Comment
About the Contributor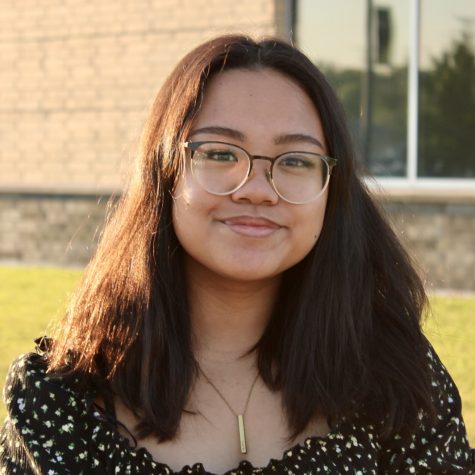 Katrina Viloria
Katrina is a senior and the Online Editor-in-Chief for the Stampede. In addition, this is her third and final year on the staff *sad face*. You can find...