Girls basketball fights hard in the second half but falls short in IHSA Regionals
The girls played in the IHSA Regionals last night against a tough opponent in Bolingbrook. The Mustangs came into the game as the underdogs. Despite their perseverance, the Mustangs came to a 46-68 loss to the Raiders. Metea came into the game as the 13 seed while Bolingbrook came into the game ranked as the second-best team in their region.
The start of the game brought upon an unexpected run from the Raiders. After the eight to zero run, the girls got settled in. They figured out the speed of the opponent and most importantly their style of play,
"It took us a little bit to get adjusted to their speed. This is the first time that we got to see a team that was tall, long, and lanky," varsity assistant coach Kim Puk said.
The team was down big coming into the half,  and the overall size of Bolingbrook looked to be overwhelming. That did not mean the team would give up. Their biggest motivator was head coach Keith McIntosh. He talked to them during halftime and he did his best to bring joy into the team and get them hyped up.`
"I do not know what coach Mac says but it always wakes us up at halftime," said point guard Serenity McDaniel. "He was keeping up our spirits, no heads down. 'Go out with a bang. If you are open shoot it and if you are not [then] pass.'"
Despite what it said on the scoreboard, there were fewer turnovers and the team grabbed more boards. They proved that they fight and fight until the final buzzer sounds. However, the net was closed off and no one could get their shot going in. 
"We definitely stepped up and we realized that we could take them. Even if we were down, we still had to keep playing because it was not like we can just give up," said senior center Kai Pierre said. "A lot of times I felt like as soon as we got over the shock of playing such a good team, we stepped up."
Although last night's game was heartwrenching, the girls walked off the court with an ambition to work harder next season.
"I feel like I would push myself and my teammates harder than what is expected, We all get down and have bad games," McDaniel said. "If I went back [in time] I would make it a team goal to start the quarter coming out with a bang and shocking the opposing team."
Leave a Comment
About the Contributor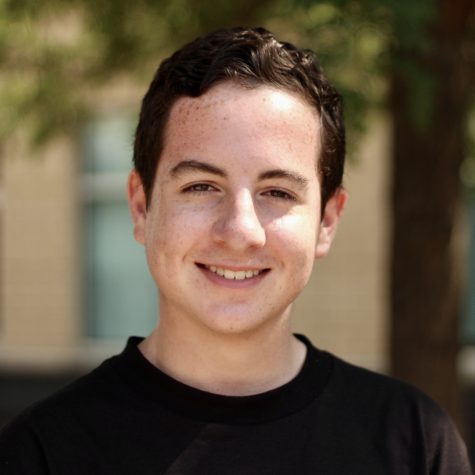 Tyler Perry
Tyler is the Copy Editor for Metea Media. This is his third year with the Stampede and was previously a Reporter and Editor for the sports section. When...