Humans of Metea: Sean Burke
Senior Sean Burke has wrestled at Metea Valley for the past four years. This year, Sean proved that he has developed into a strong and skilled wrestler by placing first overall at the IHSA regionals meet. Sean's passion for this sport has developed into a skill that he can utilize to leave an impact on the future of Metea wrestling. 
How long have you been wrestling? 
Before high school, I wrestled in seventh and eighth grade at Granger Middle School.
How did the season go this year?
I think the season went pretty well. I got injured about halfway through it so I didn't know if I'd be able to wrestle at the end of the year or not but I came back in time for regionals and ended up winning that tournament and finishing strong with sectionals. 
How do you train for wrestling?
During the season, I practice every day here with the coaches and with my teammates. During the offseason, I train with my club team where I work out there three or four times a week. 
How is wrestling at Metea different from club wrestling?
At the club, there are probably about four or five kids that are ranked top 5 in the country so it's just all fast-paced where we go hard wrestling everyone nonstop. At Metea it's a little slower paced where we can learn more because we have a lot of younger wrestlers on the team so this way they can develop easier where at the club everyone's pretty developed. 
How did the regional tournament go?
I won my first two matches which put me in the finals. I came in as the number one seed so my goal was to keep seed and win the tournament. I had a close finals match with the competitor from East Aurora who I already beat earlier in the year. He tied it up with about 10 seconds left but I got the reversal on him with three seconds left and won the match.
Leave a Comment
About the Contributors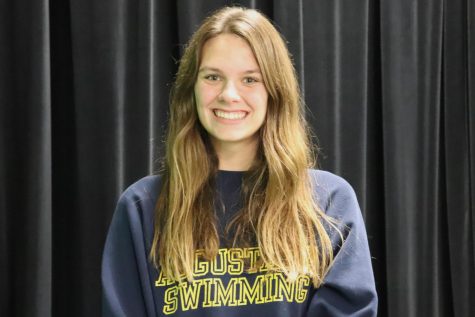 Elena Buscher, Sports Reporter
Elena Buscher is a senior and sports reporter. When she's not catching the play-by-play for the Metea Valley sports teams, you can find her performing...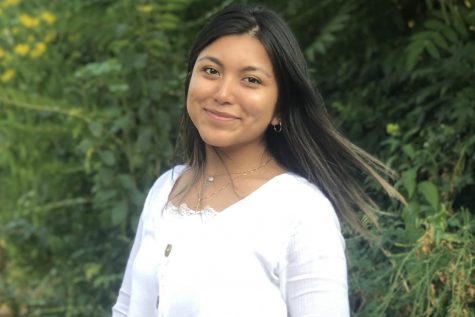 Jessica Velazquez
Jessica is a senior and this is her second year on staff. She is the news editor this year. When she is not in the newsroom, she is either hanging out...