Bowling rolls into IHSA State with an unbreakable commitment
A new athletic season often comes with an evaluation with the new team, powerful ambitions, and an action plan. However, the bowling team looked for more than just a drive up to Rockford. The Mustangs sought out a stronger team bond. 
The Black and Gold set foot at the Cherry Bowl last Friday for IHSA State. The Mustangs came in 16th place with a 176.6 average and senior Alicia Anton qualified to move onto day two of the IHSA State tournament. Anton finished in the top 50 with a 191 average. The girls became the second team in Metea history to make it up to IHSA State since 2014. 
"We went from barely getting there, to getting like goal after goal," senior Alissa Raboine said. "Coach Manson said she wanted us to at least get to regionals and pass but, we did more than that. We wanted to stay in the game."
Despite the vast talents of the team, the girls learned to consistently stay on the same page. The girls bus out to Fox Bowl every evening to work on their spares and approaches, but being present at practice did not cut it for a stronger season. The Mustangs had to understand the dedication it took to climb up the ranks, and part of that understanding came from playing with the team, not for it. 
"Last year like we didn't have a strong bond. If we didn't have hope and potential for each other there was no way we would have made it to state, not even sectionals," Raboine said.
In part of the team chemistry, head varsity coach Kris Mansmith played a critical role in the girls' eyes. A strong memory for the team is Mansmith's mantra "the grass will always turn greener." Sometimes during stressful situations on the lane, a pep talk can lighten up the girls at any given time. 
"It's good to have a coach that's up at the lanes and guides, but it is also good that she lets us go," senior Alicia Anton said. "When we are having trouble she tells you that everything's gonna be okay you still have 100 pins sitting up there, and you can still reach whatever goals you have. That's how we keep the games calm." 
In retrospect, the IHSA State title is only the icing on the cake. The season allowed the Mustangs to establish a bond to an extent where the girls were able to lean back on each other. 
"If I'm not making my spares I know, Alicia or Meredith or Jasmine can pick it up for me. If there's a different oil pattern that I can't do, I know that someone else on the team can do it," Rabione said. 
With tears of joy, the Mustangs hope to continue building a powerful program through the support of returning athletes.
"If we can get an early foundation in communication started and have those three months to really foster develop these friendships, I think that would be very successful I have a really great team bond," junior Meredith Olef said.
As the season comes to a close, the girls continue to lace up their shoes and work to come back to IHSA State next season. 
"We're a family and we're all like fighting for each other," sophomore Jasmine Allen said. "We're all working with each other to accomplish a goal, and I think that's what I'm mostly looking forward to."
Leave a Comment
About the Contributor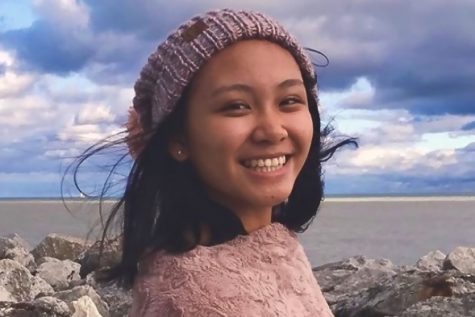 Leland Pan
Leland is the Editor-in-Chief of Metea Media. She was a sports Reporter her sophomore year and the sports Editor in her junior year. After spending two...