Aurora community members discuss racial bias and discrimination in their city
Congressman Bill Foster (IL-11) and Congresswoman Lauren Underwood (IL-14) hosted a panel discussion on racial bias and discrimination in the community on Feb. 29. Foster and Underwood organized the discussion following several high-profile racist incidents in the Naperville area.
"This is a really incredibly important discussion to have as a community. No community in America, including our own is exempt from the reality of racial bias and discrimination," Director of Communications for the City of Aurora Clayton Muhammad said. 
Metea Valley principal Dr. Darrell Echols, president of DuPage County Mike Childress, member of the Naperville city council Dr. Benny White, and president of Quad County Urban League Theodia Gillespie also participated on the panel. 
During the discussion, panel members discussed what allows discrimination to continue within communities. Organizations, like those represented by panel participants, help educate members of the community on why racial bias needs to be eliminated in order to build an equal community. 
"Organizations like the ones here today are so crucial. Educating out students on such biases and qualities is so crucial to creating a society where people are truly created equal," Muhammad said. 
Because February was Black History Month, looking at the idea of racial bias in the community and even in the country is important in order to make sure that all members of an area are being seen as equal. Recently, in the Naperville and Aurora area, there have been a number of racially-charged incidents, such as the gas station and Buffalo Wild Wings incidents. It is clear that there is still a sense of racial bias in the community, which is why community members need to combat them in discussions like they are having.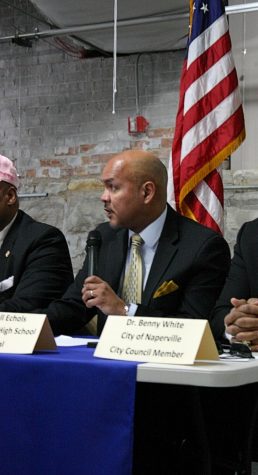 Students benefit from these types of discussions the most because they will have the ability to build their communities in the future. 
"You're trying to make them aware of what's out in the community, what's being said, and how we can be a part of that adventure," Echols said.
By understanding these issues within their community, students will also be able to share their ideas with other students. Spreading awareness is important so that everybody can aid in equality for everyone. Sharing ideas to community and even federal governments also spreads ideas that will prevent discrimination in the future. 
"The most important piece is getting kids signed up and registered to vote because that's where they're going to make the biggest difference," Echols said. 
About the Contributors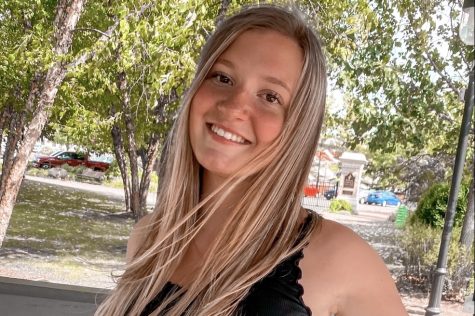 Alexandra Guckel,
Alexandra Guckel is a senior and is the Print Editor- in-Chief of the Stampede for her third year on staff. If she is not doing schoolwork, you can usually...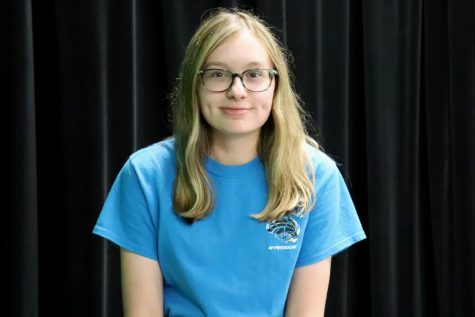 Madison McCalley, Photographer
Madison is a senior, and this is her second year on staff as a photographer and reporter. She is also a part of Korean Club and is manager of Korean Club's...