After a long struggle with identity, the Boy Scouts declare bankruptcy
The Boy Scouts of America filed Chapter 11 bankruptcy on Feb. 8 after facing numerous lawsuits from former members. This has been a long time coming, with membership numbers sinking and general support waning over the last few years. Boy Scouts of America have tried to combat this with the introduction of programming for young girls and through changing their name to Scout BSA.
The suit is being filed, according to a February press release from Boy Scouts of America, in order to "achieve two key objectives: equitably compensate victims who were harmed during their time in Scouting and continue carrying out its mission for years to come."
Boy Scouts, as the public recognizes it, was started in 1908 in Great Britain by Lord Robert Baden-Powell. Baden-Powell sought to instill young boys with the virtues that make a good citizen. This is taught through a lot of work and play in the outdoors, community service, and their motto "be prepared." As expected, the program expanded worldwide. Programs originally started for boys aged 11 to 15, but eventually, programs for younger and older boys were added.
"It's taught me, truly, kind of the basics of life," said junior Trevor Walker. "I know how to cook, my troop promotes a lot of cooking and whatnot, I've learned how to canoe and how to canoe well, how to stay warm in a tent, how to build a fire and do first aid. Stuff that I wouldn't have gotten otherwise."
The issues with scouting in the US come to light at the very end of the 20th century. In 1999, the US Supreme Court oversaw Boy Scouts of America v. Dale, where James Dale sued the organization over his expulsion as a scoutmaster due to his sexuality. The case ruled in Boy Scout's favor, but it still made some waves. Boy Scouts of America decided to allow gay scoutmasters in July 2015, causing waves with affiliated religious groups and making some of them redact financial support.
The idea of allowing girls to join the ranks of Boy Scouts entered the public eye in 2017 to both positive and negative views. Girls aged 11 to 17 were allowed to create sister troops to preexisting troops from 2017 on, with girls being allowed to become Eagle Scouts. The first class of female Eagle Scouts is going to be honored sometime this year. The decision was fully integrated in 2018. Boy Scouts of America changed the name of their middle level to Scouts BSA in February 2019. This created tension between Boy Scouts of America and Girl Scouts, with the Girl Scouts suing Boy Scouts of America over copyright. These actions were negatively viewed as an attempt to raise membership numbers.
"It's been a great experience so far because I've been able to do stuff that I wasn't able to do with the Girl Scouts," said freshman Alyse Haddad. "I've learned how to properly cut firewood, and I've done high adventure things and gone on camping trips that Girl Scouts just doesn't have."
All of the elements eventually lead to declaring bankruptcy earlier this year. The idea of declaring bankruptcy, according to The Wall Street Journal, started circulating in late 2018 due to how the company handled allegations. That, mixed with a lack of large supporters and shrinking membership brought Boy Scouts of America to filing the Chapter 11 bankruptcy at the national level.
"It's really all about the experiences and what it's taught me. I can't really put it into words. I've had so many opportunities to go all over the country and do different things from scuba diving to white water rafting to just normal camping things. I've had so many opportunities that I wouldn't have had otherwise. It's the friends you make along the way as well," said Walker.
View Comments (1)
About the Contributor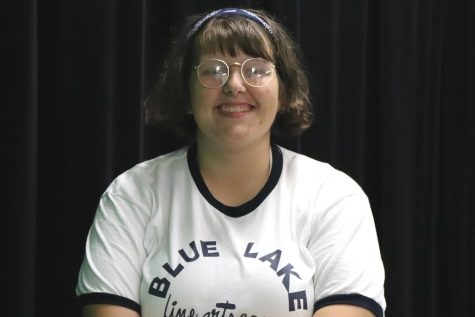 Claire Baffes, Headlines Reporter
Claire Baffes is a senior, this is her first year on staff, and she's very excited to be here. She's an avid member of Book Club, English Honors Society,...