COVID-19 creates a positive environmental impact
With the recent nationwide closures, most people are understandably looking for some good news. The country seems to be standing on edge, hugging the media and waiting for any sort of information that will not cause community-wide chaos. And in terms of the environmental impact of COVID-19, that good news seems to be coming, just to a very small extent.
The first change that caught everyone's attention was in China. Pretty immediately after the outbreak of COVID-19 and the mass closures of factories and cities, there was a remarkable decrease in CO2 levels being released into the environment. Just looking at a map of the CO2 levels in China, a sharp decrease that appears. Similar changes are taking place elsewhere in the world. In New York, according to a BBC article, the closures have shown a drop of up to 50% in carbon emissions. In Europe, the NO2 levels have also shown a sharp decline. 
These declines came at a tough cost. The economy seems to be collapsing in many of these countries as people lose their jobs and thousands around the world become infected with the virus and risk dying as a result. A global pandemic of this nature should not, it seems, be the reason the world moves towards more sustainable and environmentally friendly practices. 
The reasoning behind such drops have been a decrease in travel from cars and other vehicles. Methods of which are significantly responsible for global carbon emissions. With lockdowns of "nonessential" businesses, many factories have also been forced to halt operations, which is something that seems to also be having a significant impact on worldwide carbon emissions. 
So although there have been many steps in the right direction, it all seems incredibly and underwhelmingly temporary. Many predict that these cancellations of trips are not at all cancellations, but instead just postponing the inevitable. History proves this to be the case. Epidemics of diseases have in the past been shown to have momentary positive environmental impacts. So it is likely the carbon emissions are going to pick up where they left off as soon as the pandemic ends. 
For many, the environment is the least of their concerns. While attempts to keep everyone safe and healthy should be the top priority, many policy makers take this pandemic as an opportunity to move in the right direction instead of continuing on the same path. This push has been met with similar attempts by the community. They have been pushing to measure daily carbon consumption and highlight ways to reduce it on a day to day basis. They also go out in the community with gloves and bags over hiking trails and sidewalks to help clean up. Whoever is interested in making a difference can use their time to research possible ways to reduce their footprint and make a lasting impact moving forwards. 
There is reason to be optimistic, but more effort needs to be put in place if any of the impacts are going to last permanently. This can pretty effectively be summed up in this statement by BBC correspondent Martha Henrique: "It's safe to say that no one would have wanted for emissions to be lowered this way. COVID-19 has taken a grim global toll on lives, health services, jobs and mental health. But, if anything, it has also shown the difference that communities can make when they look out for each other – and that's one lesson that could be invaluable in dealing with climate change."
About the Contributors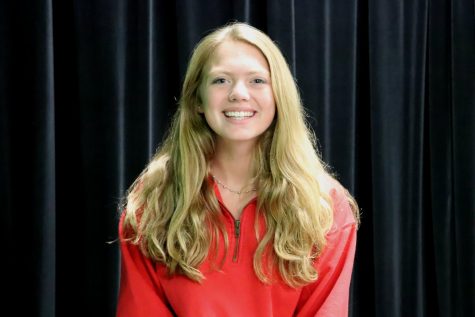 Ayden Reed, Headlines Reporter
Ayden is not very excited to be a senior, but she is extremely excited to be a part of journalism. Despite embarking on her newfound passion for writing,...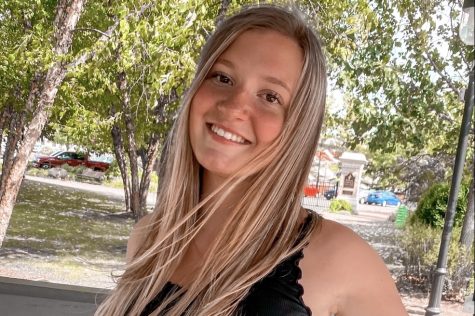 Alexandra Guckel,
Alexandra Guckel is a senior and is the Print Editor- in-Chief of the Stampede for her third year on staff. If she is not doing schoolwork, you can usually...