Quarantine has impacted the way students use social media
As people are adapting to quarantine life, the use of social media has become of even greater importance. Students and teachers can utilize social networks to communicate and stay in touch with news and each other. 
"During school, I was isolating myself from social media, but now I am using it in ways that make me happier. I use social media for entertainment and to stay in touch with my friends more regularly. Also, I like seeing the good things happening in the world during this time," junior Emily Veenstra said.
Since the first death in the United States caused by COVID-19, the usage of social media has grown. The average daily traffic for Youtube and Tik Tok has increased by around 15%. The traffic of Facebook's website has risen by 27%. These changes come as people are relying on social media for communication, work, and entertainment. 
Social media enables students and teachers to stay updated. For example, Twitter is an important platform to inform students of news regarding the school year and events. In addition, parents and students are receiving emails that provide the same information. 
"I barely used social media before, and even now, I still barely use it for entertainment, but I am able to keep up with updates about our school and new information about the Coronavirus," junior Yang Lin said.
Teachers are also utilizing social media as a way to stay in contact with their students. Weekly Zoom calls have become a necessity for students to receive help on their assignments and get updates. Some teachers have also started social media accounts to keep in touch with their students. 
"I made the decision to start an Instagram account," English teacher Eric Anerino said. "Although there is no supplement to seeing students face-to-face, it attempts to mimic the classroom climate as students vote on songs, post photos of their day, admitting to their embarrassing childhood songs all while sharing it with their classmates. It has also been positive to remind students of assignments and conference calls that they otherwise would not have checked on Google Classroom."
In addition to teachers, Metea's extracurriculars are utilizing social media to arrange online activities and social gatherings. Zoom has gained an increasingly high amount of popularity since the start of quarantine as well to aid in these gatherings and activities. 
"Quarantine has definitely changed the way I've used social media because I use it more frequently. I have been able to create games, contests, and ideas for Operation Snowball participants since our weekend was canceled due to COVID-19," junior Brooklyn Schell said.
As quarantine continues, social media is becoming of greater importance for all people to adjust to and become more creative in how they communicate from an educational and social standpoint. 
"Again, there is no replacing the classroom setting, but this is a small attempt as we navigate the remainder of this year," Anerino said
Leave a Comment
About the Photographer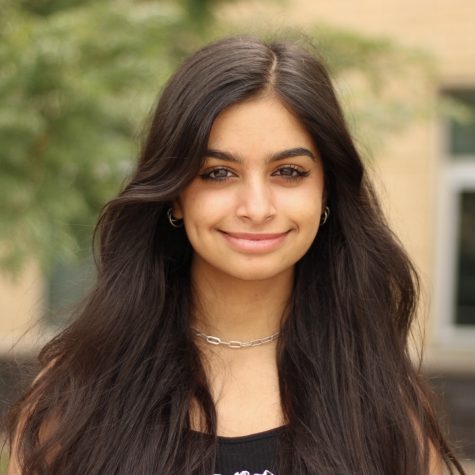 Mishal Nizar
Mishal Nizar is a senior and is the Print Editor-in-Chief of the Stampede for her third year on staff. She was graphics editor for both her sophomore and...