Boys' baseball experiences a curve ball following IHSA announcement in cancelling spring sports
Athletes all across the nation have been hit with disappointing news about their spring sports. In Illinois, IHSA canceled all sports on April 21. Not only does the news hurt the athletes, but also the family and fans who love to watch the games.  The only upside is that the athletes have more time to practice and get better for next season. 
The recent news led people to believe that the spring sports will not start back up in the summer. This is disappointing to the players because during high school, athletes get four chances to play and one of those is now taken away. The coaching staff wants their players to be as healthy as possible so the need to play it safe is highly desired. 
"We all wanted a season and sports back in our life.  Right now it is not safe. At some point, they will be back. My hope is that everyone including our students and players is more appreciative of what we have due to the time away.  You never know when something is going to be taken away from you," varsity baseball coach Stephen Colombe said.
On the other hand, athletes know that they have only four years to make their mark. That is why they feel a need to play despite the chances of getting sick and passing on the virus. Spring sports such as baseball are hurt the most because it is an admirable sport.
"I was very disappointed to hear the news because I, like many others, had to work very hard during the offseason. However, I knew it also meant that I must continue and train to be prepared for next season," sophomore Vlad Hudson said.
With all this time on their hands, each athlete is able to personalize their own workout. Some are practicing their sport outside while other students do inside activities. Those who are outside are limited to activities that they can do by themselves or in a small group.
"I enjoy spending some of my time riding my bike and walking through the woods," Hudson said. "I also met with some of the baseball kids a few times a week for baseball training and workouts." 
For the athletes that are staying home and isolating themselves from the others, they need to think of unique ideas to stay active and at the same time improving their game. 
"I have been spending a lot of my time throwing a racquetball against my garage to work on my arms strength as well as my glove work for my baseball season," sophomore Nolan Moranchek said. "Hopefully by summer, the pandemic will be somewhat contained and the season will resume. But, if that is not the case our only option will be to wait until next season."
Leave a Comment
About the Contributor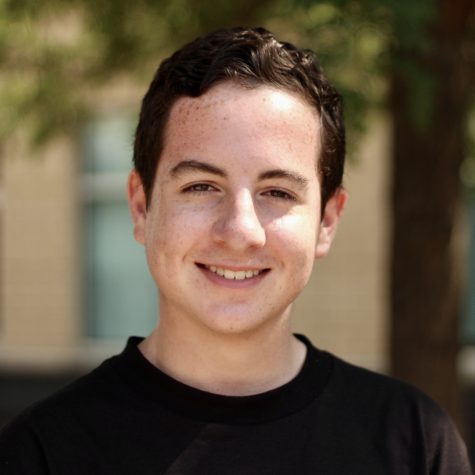 Tyler Perry
Tyler is the Copy Editor for Metea Media. This is his third year with the Stampede and was previously a Reporter and Editor for the sports section. When...