Metea's warm line offers support to those who need it
Metea created a warm line to offer emotional support, recovery education, and self-advocacy support to anyone. The warmline is a form that students can complete if they are not ready to seek out someone in person.
"The warm line allows students to feel safe and comfortable in seeking help and allows them to talk to someone before reaching the point of a crisis," senior Madi Pfeiffer said.  
When students fill out the form, responses are sent to Mrs. Wange along with three Metea social workers, Mr. Santhiraj, Mr. Polavieja, and Mr. Wynard. They are able to then reach out to the student and help them with whatever they need. 
Contrary to a crisis hotline, the warm line is not for students in a crisis. It is a way for staff members to identify wellness and give hope to those who need it. It helps people develop action plans and learn what is necessary to keep up with wellness. 
The warm line was originally going to be implemented after spring break, when students were supposed to return to school. Even given the circumstances, the warm line was still started up, since this could be a hard time for many people. 
"The warm line will be continued next school year, and it will have some changes in wording and formatting. But, it will be very similar and have the same concept," Pfeiffer said. 
The students and staff involved in helping others want to make the warm line a positive and safe experience for anyone who needs the help. 
"We hope that we can help students feel more comfortable in reaching out for help. We want to give students more options in seeking help, and we hope it will connect students with the help and guidance they need before things get really bad," Pfeiffer said. 
For students that may need to get help or guidance, they can use the form at https://docs.google.com/forms/d/1E_Qfis4OQdt1oI83qBSL3kW5RnAtBr9rdh5qFZUsPKQ/viewform?edit_requested=true
View Comments (1)
About the Contributors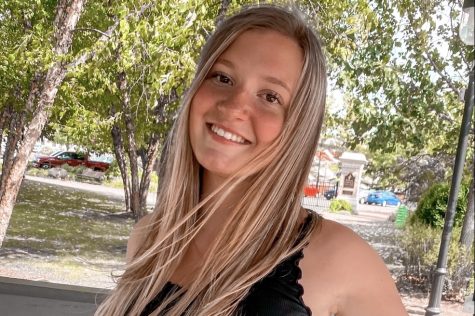 Alexandra Guckel
Alexandra Guckel is a senior and is the Print Editor- in-Chief of the Stampede for her third year on staff. If she is not doing schoolwork, you can usually...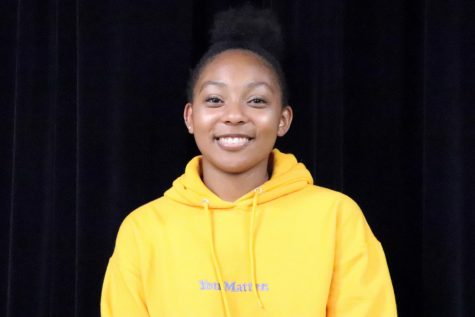 Noelle Pryor, Photography Editor
Noelle is a senior and this is her second year on staff. This year, she is the photography Editor. She is a very stressed person, so you may see her eating...