Stampede Staff Playlist: May Edition
Eight by IU ft Suga
Contributed by Noelle Pryor
This song is bittersweet. From what I understand, it discusses growing up and having to say goodbye to different things, mainly people. It talks about only being left with memories from people you love, which hurts. To me, it seems like her message is that as long as you have memories, it's okay. People never leave you, because their memory will always be there. Many people have said that this may be referencing the late Jonghyun, Sulli, and Goo Hara, who were unfortunately all victims to suicide. May they all rest in peace.
Playing Possum by Earl Sweatshirt
Contributed by Noelle Pryor
This song is a mix of speeches from both of Earl's parents. Recently I've been listening to 'Some Rap Songs' more, and it's a very heavy album at times. I think this song shows how much pride he has in both of them. Earl's father passed before he could hear this song, which is unfortunate as he included him to further mend their relationship. Earl is a great artist who writes about things I resonate with heavily, and I look forward to listening to him even more.
At the Door by Strokes
Contributed by Marco Rivera
A perfect return from the Strokes showcases their typical style with tons of modern stylistic choices blending in. The hard synths at the beginning mix wonderfully with the vocals and allows Julian Casablancas to showcase his full vocal ability. A great song from a great comeback record from the Strokes.
King of Carrot Flowers Part 2 & 3 by Neutral Milk Hotel
Contributed by Marco Rivera
Neutral Milk Hotel was a perfect blend of American folk, punk rock, and European folk. No song showcases their satirical and musical abilities than King of Carrot Flowers. Their satirical hook leading into the rock elements of the song makes this a timeless song from a timeless album.
Anyway by Noah Kahan
Contributed by Myra Bajwa
Okay so I love the entire EP, but this one stands out because of the lyrics. It's really nice to listen to when you are stressed. The music itself also stands out because some of his songs blend together, but Anyway is slower and uses a different set of chords. 
Young Once by Sam Hunt
Contributed by Myra Bajwa
Again, Hunt's entire album is good. But I like this song because it reminds me of when we could go outside and do stuff with our friends. I always think about some of the fun nights I had before quarantine and feel inspired to reach out to my friends.
Leave a Comment
About the Contributor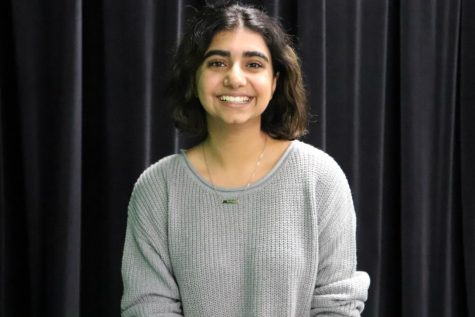 Myra Bajwa, Metea Media Editor-In-Chief
Myra Bajwa is a senior and the Editor-in-Chief of Metea Media. This is her third year on staff, and she is incredibly excited to lead the journalism team....