Five biggest surprises from the MLB shortened season
With a shortened MLB season, there are a few things to look at when breaking down what has come across as some surprises to the casual fan. Here are five to look at.
The Washington Nationals are last in the NL East
The 2019 World Series champions are in fifth place in their division. Despite having young superstar outfielder Juan Soto lead the MLB in on-base percentage (.482), slugging percentage (.735), and on-base percentage plus Slugging, or OPS (1.217), and having star shortstop Trea Turner leading the MLB in hits (64) and being second in offensive wins above replacement (2.3), it is not resulting in wins. The Nationals are falling short because of the loss of Anthony Rendon in free agency and injuries to their pitching staff, most notably ace Stephen Strasburg. Strasburg, the 2019 World Series MVP, has been battling nerve issues in his throwing hand causing him to miss the rest of this season. Anthony Rendon, the third-place finisher in NL MVP voting last year, left the Nationals for a 7-year, $245 million contract with the Los Angeles Angels. 
The emergence of Teoscar Hernandez
The Toronto Blue Jays are in second place in the AL East, ahead of the supposed AL juggernaut New York Yankees. A huge reason for that is the 27-year old outfielder Teoscar Hernandez. He is setting career highs in batting average (.308), on-base percentage (.358), slugging percentage (.637), and OPS (.995). Hernandez has also hit 14 home runs and driven in 27 runs. 
Yu Darvish is dominating the National League at 34
The big reason why the Chicago Cubs are in first place in the NL Central is their pitching, specifically from Yu Darvish. Darvish is 7-2 and is in the top 10 in the MLB in many categories: ERA (1.77), wins (7), wins above replacement (2.3), walks and hits per inning pitched, or WHIP (0.875), and strikeouts per nine innings (11.571). Look out for the Cubs as they make a push for the No. 1 seed in the National League. 
Three Chicago White Sox MVP candidates
The American League leaders are on fire because of the multiple MVP candidates on their roster. Jose Abreu, their first baseman at age 33, is the current juggernaut in the AL MVP race. He has been lighting up offensive rankings as he leads the league in RBIs (48), total bases (120), and extra-base hits (28). His 15 home runs are also not something to disregard. Onto the shortstop and the defending batting champ, Tim Anderson. It is no surprise that Anderson is leading the league in hitting with a batting average of .369. He also gets on base a lot with a .408 on-base percentage, which is good for ninth in the MLB. Finally, there is rookie star center fielder Luis Robert. The league leader in defensive wins above replacement (1.3) also leads all MLB rookies in home runs (11), RBIs (28), and is tied for the lead in total bases (82). The White Sox are in first place in the AL, and they look to hold that lead in their critical four-game series against the Minnesota Twins.
Shane Bieber is running away with AL Cy Young
The Cleveland Indians No. 1 starter has made a name for himself. He is 7-1 with an MLB-leading ERA of 1.53, MLB-leading 102 strikeouts, and strikeouts per nine innings (14.196). His wins above replacement for pitchers tie with Yu Darvish at 2.9. The Indians are in sixth place in the American League. Their current matchup against the Cubs is very significant to their future as it comes to the playoffs.
Leave a Comment
About the Contributor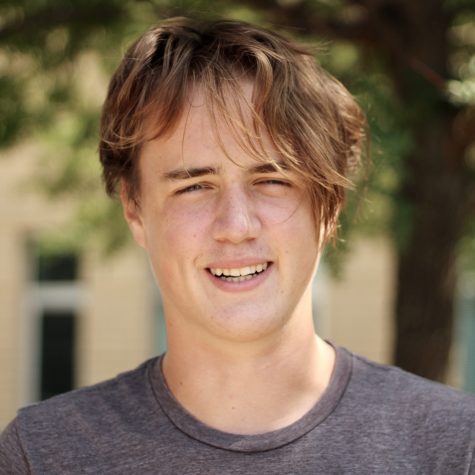 Max Berglind
Max Berglind is a senior and this is his second year on staff. He is a sports Reporter and loves watching football, baseball, basketball, and hockey. When...