National Merit Scholarship Semifinalist share their opinions on standardized testing
The National Merit Corporation announced 46 high school students from District 204 as semifinalists to their Scholarship program on Sept. 10. This program recognizes students with PSAT scores above 221. Nine of the 46 semifinalists were students from Metea. 
Qualifying students gave insight on how they prepared themselves for the test. 
"I started preparing for the SAT the summer after my freshman year. Although I was not incredibly consistent with my studying habits, I still got quite a bit of practice over the course of two years, which helped in the end," senior Rhea Joshi said. 
"I believe my practice for the November SAT at the time best prepared me for the PSAT," said senior Vinay Agrawal.
Their hard work and preparation led them to achieve outstanding PSAT scores. However, in the past months, over 400 colleges have chosen to be test-optional. The validity of standardized testing has come into question. Students are left wondering if the PSAT and SAT are even necessary?
"I think the SAT is a measure of a student's ability to perform under pressure rather than a measure of intelligence," Joshi said. "With so many colleges becoming test-optional, I believe students should be more focused on getting good grades and an early start on essay writing." 
Other students share the same idea. "The way I've always viewed it is that [the SAT] is optional summer homework," semifinalist Sannidhi Mohan said. "Your SAT is often correlated with how you do in college. If students can take it and get a good score, they should." 
The SAT has lost some significance in college applications, but it is still a measure of a student's academic capabilities.
 "SAT scores, even now, can open up many scholarship opportunities for students and show colleges that you have a diverse range of academic successes," Joshi said. 
So, how can students achieve this success? The semifinalists gave incoming juniors some pieces of advice. 
"Don't stress about your score…Don't think that 'if I don't make this, colleges will never accept me," Mohan said. 
This mindset does not only help a student feel more relaxed before the test, but it also minimizes feelings of fear and anxiousness. Many would also advise one to never study the night before because it only adds to the stress. 
"If you wish to do the best you possibly can, do some practice questions or tests, and then judge where you are at. Based on your self-assessment, adopt a self-study strategy that's best for you." Agrawal said. 
The process of standardized testing is long, difficult, and stressful. But Metea semifinalists claim the keys to achieving academic success are practicing and persevering. 
"Walk into a testing room and believe that you're bound to succeed, or that even getting a less than satisfactory score isn't the end of the world. That's the best way to get rid of fear and doubt. You will always have more opportunities to prove yourself, whether that be in academics or anything else," Joshi said. 
Leave a Comment
About the Contributors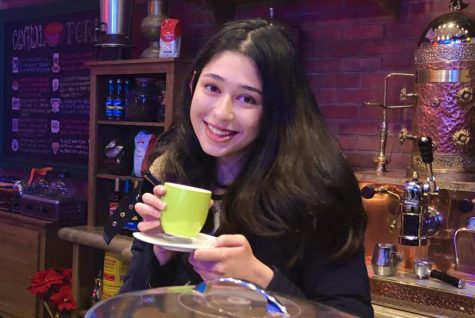 Iman Hamid
Iman is a Senior and this is her first year on staff. She is a headlines reporter for The Stampede. She loves watching TV, hanging out with her friends...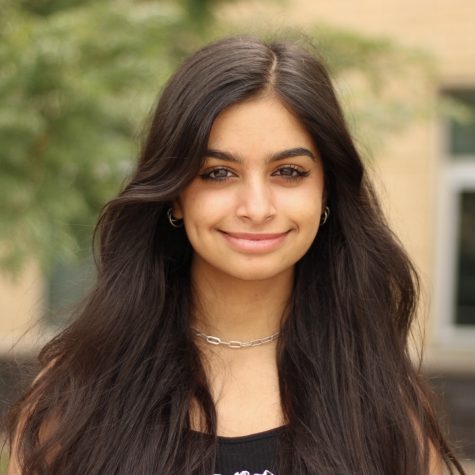 Mishal Nizar
Mishal Nizar is a senior and is the Print Editor-in-Chief of the Stampede for her third year on staff. She was graphics editor for both her sophomore and...