204 Schools initiate hybrid instruction plan for students
IPSD Board members discussed their plan on Monday to get high school students back into the building by Nov. 2. Illinois is currently in Phase 4 of the Restore Illinois plan and at the selective in-person stage for reopening. The new pilot program highlights live-remote instruction time, limited in-person instruction for 25% of students, and required safety procedures. 
IPSD Deputy Superintendent Doug Eccarius spoke in-depth about the pilot program during the live meeting. 
"Our current schedule from Tuesday to Friday would remain intact, but we have expanded the schedule for Mondays. That would be the day that we look to bring students in," said Eccarius. 
He described the method of returning to live instruction, focusing on a schedule that staggers the number of students in the building by grade level and last name. 
"The first week, we would have juniors and seniors A-L coming in on Monday. In the following week, we'd have juniors and seniors M-Z. Then we would have freshman and sophomores A-L, then the next week, freshman and sophomores M-Z. This would occur before the second semester," said Eccarius. 
The schedule for days of in-person attendance for high school students goes as follows: Nov. 2 juniors and seniors with last names A-L, Nov. 9 juniors and seniors with last names M-Z, Nov. 16 freshman and sophomores A-L, and Nov. 30 freshman and sophomores with last names M-Z will be in person learning. In addition juniors and seniors with last names A-L will attend school on Dec. 7, and juniors and seniors with last names M-Z will attend on Dec. 14. Freshman and sophomores will have their next two days of in person classes in early January. 
Why is the board implementing such a schedule instead of sending all students back at once? Eccarius spoke to that concern by providing some statistics on the safety of students given the board follows the 25% rule. 
"If we were to have 30 students in our classroom, we would not be able to ensure 6 feet of physical distancing in all directions," Eccarius said. "In most of our classes, we can only fit about 12 students and ensure six feet of social distancing. If we had 12 students in a classroom and someone tests positive, there is a high probability of no students or teachers being quarantined because of the physical distance between students." 
The board also highlighted the safety measures in place for the return to live instruction.
"When we bring students in for in-person learning, all high-touch items (desks, door handles, restrooms) will be disinfected each evening and throughout the day," Eccarius said. Face masks are required for all students and staff. Hand sanitizers will be available in every classroom. Plexiglass dividers are also available, specifically for 1:1 close proximity situations." 
Students entering the building will also be asked if they are showing any symptoms of COVID-19.

"All parents must self-certify that their children are symptom-free. Any additional on-site symptom checking may be conducted," said Eccarius.
The board prioritizes the safety of students above anything else. If students show symptoms or test positive for COVID-19, the district sets the guidelines for the symptomatic and exposed.
"Symptomatic individuals should stay home at least ten days from the onset of symptoms and should not return until the improvement of symptoms or until they receive a negative COVID-19 test," Eccarius said."Someone that has been exposed should stay home for 14 days after the last exposure, along with any close contacts. Close contact is defined as anyone that was within 6 feet of that person for 15 minutes total." 
Metea will follow suit in the general live instruction plan and adjust bell schedules starting Oct. 26.  There will be an extended bell schedule starting the first Monday students go back will be from 7:25 a.m- 2:05 p.m. This schedule will be used to select in person learning. With these new accommodations, the school will also host building tours for freshman and transfer students on the week of Nov. 9. All families will need to select the preferred method of learning on ParentVUE by Monday. Instructions to select the hybrid or remote option on ParentVUE is available here.
Loading ...
Leave a Comment
About the Contributors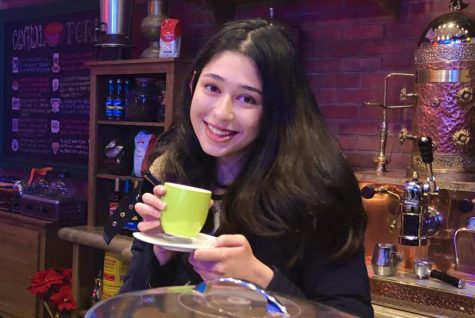 Iman Hamid
Iman is a Senior and this is her first year on staff. She is a headlines reporter for The Stampede. She loves watching TV, hanging out with her friends...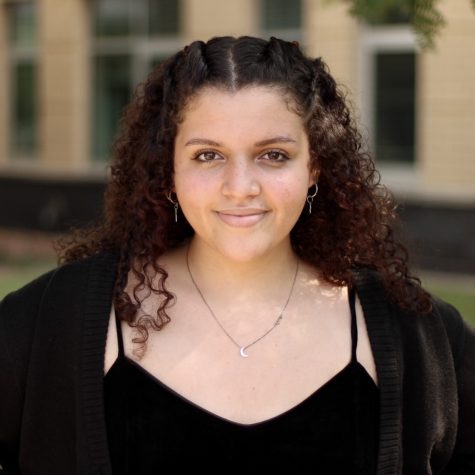 Autumn Zayas
Autumn Zayas is a senior here at Metea Valley. This is her second year shooting photos for the Stampede and her first year as the Photography Editor. You...