Breaking: 204 delays hybrid plan until after Thanksgiving break due to rise in COVID-19 cases
District 204 is continuing with a full remote learning plan until Nov. 27. Superintendent Dr. Adrian Talley updated the 204 community on Tuesday with regards to the hybrid learning plan that was going to begin next Monday. As COVID-19 cases have been ascending these past two weeks, the DuPage County Health Department continues to remain under Substantial Community Transmission.
Today, Principal Dr. Darrell Echols announced that individuals at Metea tested positive for COVID-19. The school is following the guidelines given by the CDC and the DuPage County Health Department. 
"The health and safety of our students and staff is a top priority for the district," Echols said.
Last month, the DuPage County Health Department first reported the increase of COVID-19 transmission levels from moderate to substantial. Following this announcement, Talley notified families that the school district will monitor the COVID-19 Metrics for two weeks in order to begin the hybrid learning plan. Since then, DCHD has reported a 56% increase in youth cases over the past week. 
In accordance with the health department's recommendation for full remote learning, Talley recognizes that to keep individuals safety as a priority, the hybrid plan will proceed until after Thanksgiving break. 
"As a reminder, under Substantial Community Transmission, the health department recommends 100 percent remote learning with districts determining which populations of students should receive in-person instruction when their needs are less likely to be met by virtual instruction," Talley said.
Yesterday the District updated their COVID-19 dashboard. The report starts tracking cases from Sept. 26. There were a handful of confirmed cases in the district before then, but not reported on the dashboard. Metea is currently holding the most confirmed positive cases among the district with seven confirmed cases. According to the report, Metea reported three new positive cases in the span of a week.
Leave a Comment
About the Writer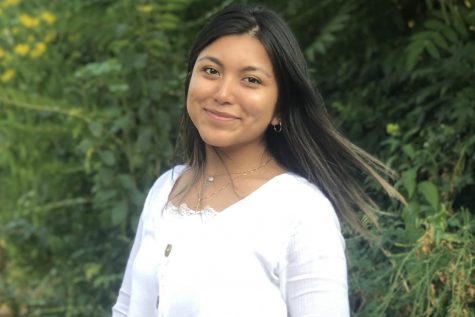 Jessica Velazquez
Jessica is a senior and this is her second year on staff. She is the news editor this year. When she is not in the newsroom, she is either hanging out...