Kamala Harris leading our country gives me hope as she paves the way for an equal future
Joe Biden was elected to be the 46th president of the United States on Nov. 7. When the news that he had been projected to win the election arrived, crowds of people filled their streets and cities with joy and celebration. That initial merriment was not only a reaction to Biden's upcoming presidency but also to his Vice President pick Kamala Harris, now-former U.S. Senator of California. Holding the title of first woman, first black person, and the first person of Asian descent holding the position of the country's second-highest office, I am proud to say that we have Vice President-elect Kamala Harris as our new vice president, breaking glass ceilings and serving justice in all aspects- such as racism, health, gun control, and police brutality.
"I am thinking about the generations of women: Black women, Asian, White, Latina, Native American women, who throughout our nation's history have paved the way for this moment tonight," said Harris in a speech after the announcement of her and Biden's elect.
Kamala Harris has defied and worked past racial and gender-based biases throughout her life. Starting as the first female district attorney of San Francisco, she worked her way up to become the first female attorney general of California, the first Indian American in the US Senate, and the first Indian American candidate of a major party to run for vice-president.  Harris advocates for gender and racial equality, reliable healthcare like the Affordable Care Act, caring for lower-income families, and many other topics that are centered and focused around the American people. I for one fall under many of the categories of people that Harris stands up for, as I am a middle-class, second-generation Asian. 
"
"You may be the first, but don't be the last. To the children of our country: dream with ambition and lead with conviction, unburdened by what has been,""
— Kamala Harris
Seeing a woman of color reach these achievements sets a historical precedent for the future of the United States of America. To me, Harris alongside Biden can be the driving factor towards equality in all races and genders. As a second-generation descendant of Asian immigrants, I experience racial and gender injustices in American culture that have left me to wonder what is being done to bring these prejudices to justice, like police brutality. Defunding the police has been a common solution to police brutality, but for Harris, she believes less in defunding and more in reshaping public safety for Americans. In my opinion, she does not sway towards one side, but rather finds a compromise between two contrasting beliefs like the defunding of the police. For generations, being a man is an automatic pedestal on top of a woman or any other gender, and being White is an automatic pedestal on top of Asian, Black, or even Latina descents. This can be seen anywhere. Through unequal gender pay or even systemic racism between Black Lives Matter or Blue Lives Matter. 
"You may be the first, but don't be the last. To the children of our country: dream with ambition and lead with conviction, unburdened by what has been," Harris said on an Instagram post in correlation with her elect speech.
I believe Harris can achieve many changes that would hopefully be the foundation for future leaders, especially women, to follow in her footsteps. I want my future children and grandchildren to not only have human rights such as abortion rights or freedom of speech but to be able to believe that nothing is impossible for them to achieve, despite being members of a marginalized race or gender.
As a lasting thought in her speech, Harris concludes "We have elected [Biden], who represents the best in us. A leader the world will respect and our children will look up to, and a president for all Americans." I am looking forward to her and Biden's achievements, and I hope that their decisions will lead to a better future for the United States.
View Comments (2)
About the Contributors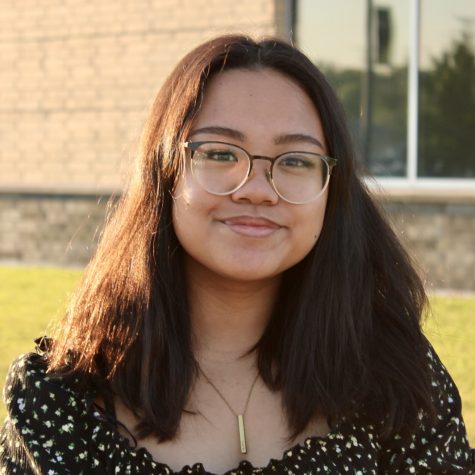 Katrina Viloria
Katrina is a senior and the Online Editor-in-Chief for the Stampede. In addition, this is her third and final year on the staff *sad face*. You can find...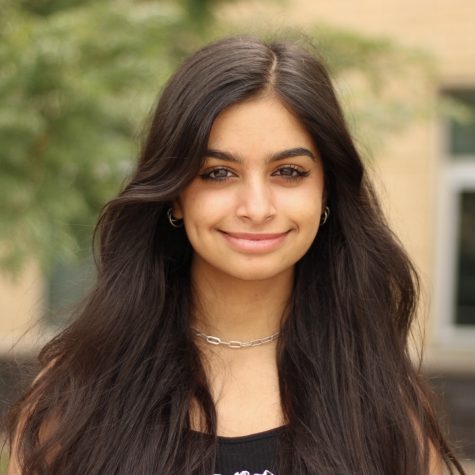 Mishal Nizar
Mishal Nizar is a senior and is the Print Editor-in-Chief of the Stampede for her third year on staff. She was graphics editor for both her sophomore and...