Breaking: Dr. Talley halts in-person learning plans after Governor Pritzker's T-3 mitigation implementation announcement
Superintendent Dr. Adrian Talley extended the remote learning period to January 15 from an email sent home to families on Thursday. Students with special needs, the preschool, and those in the STEPS program will no longer be receiving in-person services. While parents had the option to send their child to school for in-person support, the district has seen a decrease in the number of families sending their child to school due to COVID-19. Regarding the winter sports season, families will be receiving a message for further guidance on Friday. 
"While we are disappointed to announce an extended pause to our in-person learning plans, public health officials are providing no indication that the community transmission level will be reduced from substantial to moderate," Talley said. "We have stated we need a moderate transmission for two consecutive weeks in order to transition to our hybrid plan."
Talley's decision followed after Governor Pritzker implemented a Tier 3 mitigation for this Friday. The DuPage County Health Department reported a 69.7% rise in weekly youth case count trend and reinforced no substantial change in transmission level. Over the past two weeks, 204 schools have seen an increase in confirmed cases and had to quarantine 275 staff members. According to the district COVID-19 Dashboard, Metea currently has 10 confirmed cases.
"Local public health officials have stated the escalating number of cases in our area will not be decreasing any time soon and that our community hospitals are reaching capacity," Talley said.
Considering the transmission concern during the fall break and the weeks after, the extended pause to in-person learning plans intend students to learn from home and prevent the spread of COVID-19 through the recommended 14 day quarantine after Thanksgiving and Winter Break. Dr. Talley and the school board administration will continue to review the health department data and reassess the situation in January. 
"Please take a moment to review the recommendations from the CDC for how to safely enjoy the upcoming holiday break," Talley said. "The only way we will decrease the community transmission level is if we all do our part to slow the spread of COVID."
This is a developing story. For more information on COVID-19, please visit the DuPage County Health Department website. 
Leave a Comment
About the Writer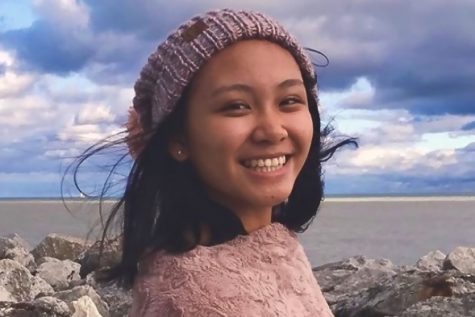 Leland Pan
Leland is the Editor-in-Chief of Metea Media. She was a sports Reporter her sophomore year and the sports Editor in her junior year. After spending two...