Why I joined News Journalism
I walked into the News Journalism during eighth period on the first day of my junior year. Little did I know that it would be the best part of my day for the rest of the year. 
Most people join the newspaper or yearbook team from their friends who invite them. I was recruited to join the yearbook staff, but I decided to join the newspaper staff. I figured I would enjoy the faster pace. I immediately jumped into writing the cover story for the first issue of the magazine and my first Humans of Metea article. 
Arguably, my sophomore year should have been the best year of my high school career. I was only taking three core classes: Honors English II, Honors Algebra II, and Blended Chemistry. The rest were all electives. I had a super light schedule and too much time on my hands, yet I was not satisfied. I felt like I was not getting a lot done. I wanted to be making a difference, but I felt like I was merely cruising through the school year. 
Flash forward to my junior year: I had even fewer core classes, AP English III and Honors Precalculus, but I was so much busier. On top of my classes, News Journalism had me working hard every week with stories, I had made it into two advanced ensembles for music, and I joined robotics. This was the year I burned out. I overworked myself. The winter hit me hard and I was going downhill. 
Mr. Page helped me get back on track. I learned how to analyze what work I had and how much effort I could reasonably put into stories for that week. Mr. Page taught me how to pace myself. I learned how to say no to work that I could not add to my plate. I was able to understand how I work best and capitalize on it. I learned the importance of relying on your peers and working as a team. Some days, I would get to class and write for the whole period. Other days, I sat with the Spotlight team and laughed. We did our best impressions of Marco, our section editor, sliding back his chair and saying "what's up Spotlight?" Claire, a Spotlight reporter who has since graduated, brought in our beloved mascots, Pat and Patricia. We joked about Paige, the current managing Editor, bringing at least four Go-Go Squeezes to class. Bella, the current social media editor-in-chief, was always filming, and she made every situation a thousand times funnier. Beyond finding my passion for writing and grammar, I not only found myself, but I found my people. 
Bella Myers
I joined News Journalism for my junior year on a whim. I did not think I would find such an amazing family and supportive environment. I could not have imagined the love I would develop for writing and reporting. Since freshman year, I did not know for sure what I would be doing in college. I thought I would be a pilot or an engineer, which was only enforced by joining robotics. Now, I know that journalism is the place for me. I found my passion in News Journalism. 
Whether you want to continue into a journalism career or not, I can promise that you will never regret joining News Journalism. Sign up here by Jan. 15 to join the amazing News Journalism staff.
About the Contributors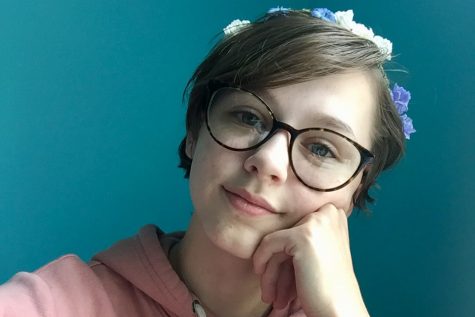 Gray Corkey
Gray is the longform Editor and a copy Editor enjoying their second year on staff. They are an enthusiastic writer who will always sneak Oxford commas...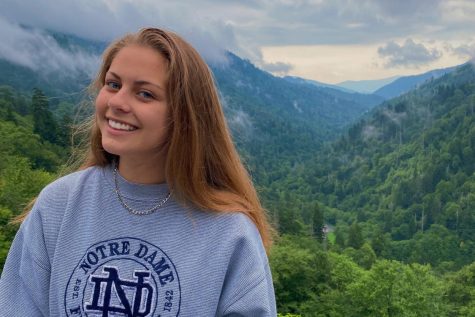 Bella Myers
Bella is a senior and social media editor-in-chief. Aside from the TikTok obsession, you can catch her filming in public for Metea's YouTube channel, "The...