Junior Sean Hickey funds Eagle Scout project through fundraising at Chipotle
One of the final steps for an Eagle Scout is to demonstrate their leadership skills through a project that benefits the community. Sean Hickey, an Eagle Scout, is creating, funding, and building a merchandising kiosk for Gigi's Playhouse.
This fundraiser will be held tomorrow Feb. 3 from 4 p.m. to 8 p.m. Anyone can either order in person at the Chipotle on North Eola Road near Metea and mention that they are there for the Gigi's Playhouse fundraiser, or they can order online through the app and pick up in person with the code 3EXHFHF. People can also participate in the fundraiser through the drive-thru. 
Gigi's Playhouse is a Down syndrome achievement center located in Fox Valley. Hickey will help children with Down syndrome learn essential skills of selling and purchasing items. The kiosk will be made out of recycled crates that are sold at Home Depot. It will be four crates wide and two crates tall. The kiosk will also easily come apart and fit into a car, for children at the facility to practice selling items within the community. Hickey has worked on this project with Gigi's Playhouse since July. 
"I've been in contact with them since July, and we're planning on completing the project in early to mid-Feb. of this year," Hickey said.
The total cost of the project came to about $300 which must be raised from donations or fundraising. After grants from Lowe's and Home Depot, Hickey decided to have a fundraiser with Chipotle on North Eola Road to cover the remaining $100.  
"I chose Chipotle because they give you one-third of the profits, whereas other places give portions," Hickey said. "It's easier to plan out how much you need, how many people you need, and how much money you will make."
Chipotle requires at least $150 in sales to give any donations, but in order to make the $100 to cover the remaining costs, Hickey needs at least $300 of sales. He will need about 40 people attending his fundraiser tomorrow to meet his goal of finishing his Eagle Scout project. 
"I am also trying to bring in more people because any extra revenue raised goes directly to Gigi's Playhouse, and due to COVID-19, they have been financially tight," Hickey said. "So the more money I raise, the more money they get."
Leave a Comment
About the Contributor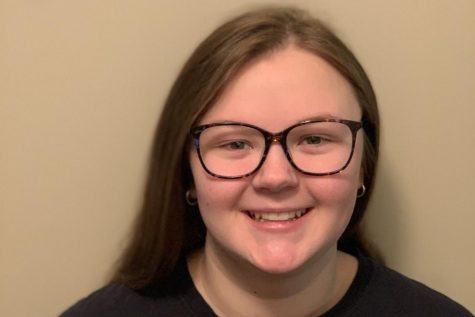 Megan Drake
Megan is a senior and this is her first year on the Stampede. Music is a huge part of her life, as she is involved in Tri-M, MVSO, pep band, and pit orchestra....