Mustang Speech Team takes regional victories over online competitions
While this year's speech regionals may have been free of microphone malfunctions and live audiences, the competitions still challenged the Mustangs to create compelling works that could stand against ten different high schools. On Jan. 26, the Mustangs took two Team Sweep victories for Metea Valley at the Downers Grove South and the Scheidecker Memorial Tournament. The Mustang Speech Team advanced 14 of 15 events against Neuqua Valley and Naperville Central for the Team Title. 
"The state series starts with regional, sectionals, and then eventually state," Speech Captain Bhargavi Sriram said. "Each school selects one speaker per category to be a part of their regional team."
The variety of competitors makes regionals a very difficult level to compete at. Champion Robyn Haddad claims it is unlike any competition she has done before. 
"You are basically going up against the best of the best in the region," Haddad said. "In contrast to previous tournaments, a regional competition only has two preliminary rounds and then a final round. A normal tournament has three. Additionally, for the regional tournament, you need to place in the top four in order to qualify for the sectional tournament." 
Competing at such a high caliber was challenging, but preparing for regionals was another challenge entirely. 
"I was extremely nervous for the regional tournament because the stakes are a lot higher," Haddad said. "I spent hours rehearsing and analyzing the script until I knew the character I was playing more than I knew myself." 
In addition, it was more complicated because it had to be conducted over Zoom. This was a change of pace from in-person preparation, where the speech team met every week for up to three hours rehearsing. Members explained how they overcame the lack of in-person critique. 
"We formed our regional team Saturday night on our last regular-season tournament which gave the 15 of us a week to prepare for the regional tournament," Sriram said. "To make things a little more simple, we met in different groups throughout the week to get a fresh set of eyes on our scripts and hear some feedback from some of the best speakers on the team."
Member Vivian Yuan elaborates on the demanding rehearsal process, which mimicked years past. 
"Our regional team had rehearsals almost every day after school before regionals, where we combined similar events together so they could get feedback from each other," Yuan said. "In these rehearsals, we would run our performances for each other and workshop parts of our performances together. Along with rehearsals, each person also got three 30-minute sessions with a coach that they could schedule during the week." 
Although this season looked different than in past years the team was missing their usual in-person support, Sriram believes that they worked hard to deliver great performances. 
"I strongly believe that we did an incredible job keeping spirits high and maintaining the family aspect of speech," Sriram said. "The camaraderie, growth, energy, and strength shown by the team this year is something so valuable and especially meaningful to our seniors. I think our weekly team meetings, Zoom games, and breakout sessions especially contributed to the feeling of togetherness that could be lost in an online setting. Needless to say, our passion and motivation more or less directly correlated with the vast success and historic regular season that we just wrapped up."
In addition to the continued motivation, Haddad thought the change of pace from the online meetings allowed her to foster more connections with members of her team. 
"In previous years, I almost never interacted with people outside of my category," Haddad said. "I now find myself in marathon Zoom or FaceTime calls with all of my friends, and I absolutely love it."
Members believe speech is a platform to form close-knit relationships. It is a platform to voice what students are passionate about. At the heart of speech is the opportunity to immerse yourself in the Mustang community. While the team did their best to maintain these connections, members still missed one irreplaceable aspect of in-person performing: a live audience.  
"I really miss performing for a group of 'real' people," Sriram said. "I miss seeing people laugh at my jokes, and I missed knowing that the audience really connected with what I'm saying."
Live audiences help elevate speeches, so members feel they aren't just performing, but truly connecting with their audience. 
"When recording a video or performing over Zoom, you're always missing something," Haddad said. "Having a live audience is so valuable to performers and can turn a good performance into a great one."
However, senior members hope that next year, things will return back to normal. They want new members to return to school and kick off the next season in full swing. 
"I hope for this year's freshmen, sophomores, and juniors the next speech season gets back to normal," Sriram said. "There is really nothing like going out on Saturday with the entire team and spending the whole day competing and talking about what you love." 
Although senior regional finalists will miss competing, they leave behind a legacy of award-winning performances, close-knit relationships, and unforgettable memories. Members encourage anyone interested in speech to apply. 
"I've been a four-year member of this team, and I've had the pleasure of being captain for two of them," Sriram said. "I can strongly say that this was the best experience I had in high school. If you're even thinking about auditioning, do it. And once you secure yourself a spot, make sure to cherish it and learn as much as you can because the years fly by."
The Mustangs competed at the IHSA Sectional Team Competition this past weekend. The team had four students advance to the state tournament. The Mustangs will compete as one of the top 18 in Illinois this Friday and Saturday. The team invites all to attend the 2021 State Showcase via Zoom on Thursday at 2:30 p.m where the Mustangs will perform.
Leave a Comment
About the Contributors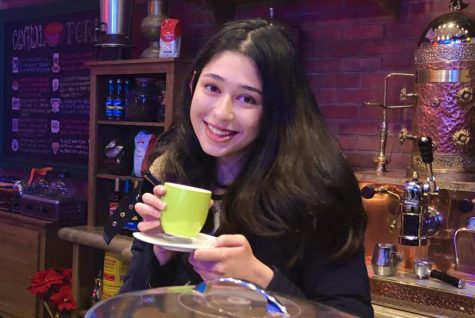 Iman Hamid
Iman is a Senior and this is her first year on staff. She is a headlines reporter for The Stampede. She loves watching TV, hanging out with her friends...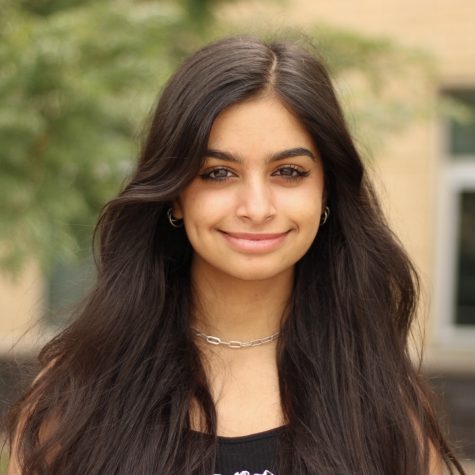 Mishal Nizar
Mishal Nizar is a senior and is the Print Editor-in-Chief of the Stampede for her third year on staff. She was graphics editor for both her sophomore and...