Mustang graduate Arjun Nair runs for Aurora Alderman 
2015 Metea graduate Arjun Nair is running for Aurora Alderman. Students who are registered to vote in Aurora and agree with his policies can look to vote for him on April 6. 
The role of Alderman is similar to a congressman as they represent the people who elect them and aim to do what is in the residents' best interest. More specifically, they distribute money for infrastructures like potholes and roads, along with introducing and voting on ordinance and providing community support for projects, like murals, and support in negotiating with state and national elected officials. 
Nair attended all 12 grades in District 204. After graduating from Metea, he attended Illinois Wesleyan University and graduated in 2019 after majoring in political science and minors in history and economics. During his time at Metea, he was involved in various different history and political clubs, along with other interests he had at the time. 
"I was in Boys State, Youth and Government, Model UN, and Scholastic Ball, and of course marching band," Nair said.
While Nair's time at Illinois Wesleyan University helped spark his interest in politics, the spark originated at Metea. 
"Mrs. Fuhrer signed me up for Illinois Boys State, and I went to the program, and that's really part of what inspired me to be a politician," Nair said. "Although I've never had her as a teacher, she definitely had a lot of influence on me when I was there." 
Not only were teachers like Fuhrer influential in Nair's desire to become a politician, classes like AP U.S. History and AP Government also enhanced his interest in politics. 
Currently, he is a student at DePaul University College of Law, but his goals for the future involve bettering Aurora. 
"We can't just be thinking about five or 10 years, we also have to be thinking about what our policies are doing and what are they going to be doing 20 and 30 years from now," Nair said. 
While Nair is running against Shweta Baid and is a younger candidate, his experience in politics is what he views as setting himself apart from other candidates.
"I have a lot of political experience," Nair said. "I was a political science major. I've worked with many campaigns in the past. I interned with Senator Durbin, and I specifically took classes on local government while I was in undergrad."
His ideas and goals are centered around representing everyone in Aurora and not just a few residents. 
"I want to build a greater community input and community engagement in the ward," Nair said. "I believe that not only is a better Aurora possible, it's within our grasp," 
While a lot of Metea students are not 18 years old and can not vote, Nair encourages students to get involved in local politics. He thinks it is never too early or late to get involved, and if a student has an interest in becoming a politician or being involved in politics, high school is a good time to get involved. 
"Don't be afraid to call up your senators or your congressional representatives now," Nair said. "Even if you're under 18, don't be afraid to speak up for your city."
For those who would like to find out more about Nair and his campaign, the link to his campaign website can be accessed here.
View Comments (1)
About the Contributor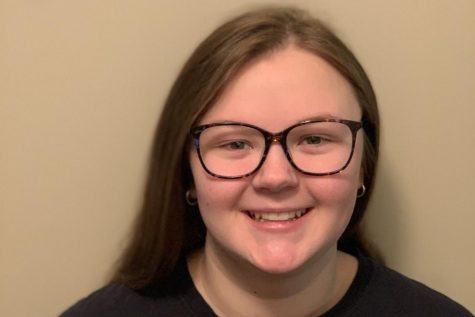 Megan Drake
Megan is a senior and this is her first year on the Stampede. Music is a huge part of her life, as she is involved in Tri-M, MVSO, pep band, and pit orchestra....