Local student organizes nonprofit in hopes of inspiring students to pursue in STEM
The Open Gears Initiative is a nonprofit organization founded by Dhruv Syngol, a sophomore with a passion for STEM (Science, Technology, Engineering, and Math). Syngol's mission is to provide a clear understanding of the STEM field. Open Gears hosts online webinars posted publicly on Youtube hosted by professionals, teachers, and college students for anyone to attend. With the help of working professionals and mentors, Syngol has been able to provide our local community with connections and information they may not get through regular high school programs. 
"Open Gears provides a networking opportunity that allows students to connect with the speakers that we have," Syngol said. "Some of the speakers that we have are also from Metea, so they are recent graduates from previous years. Students can connect with these graduates and can further develop their relationships with those speakers."
Syngol started this initiative because he found himself not knowing what he wanted to do in his future endeavors. Syngol's interest in STEM started when he attended John C. Dunham STEM Partnership School. 
"At this school, there was a heavy focus on science, technology, engineering, and math," Syngol said. "We did a lot of hands-on projects, lots of activities that concerned STEM and that really peaked my interest in a STEM field."
Syngol's interest at this school inspired him to pursue STEM activities in high school. His passion has inspired him to want to share that passion with other students. 
 "This is an initiative that I started during the pandemic," Syngol said. "The reason why I started this was because, back in January when I started deciding on what courses to take for next year, I was really stuck because I didn't know what classes to take and that was because I didn't know what I wanted to do in the future."
Syngol recognized the fact that students need an outlet to explore careers in STEM in order to gain a deeper understanding and spark new interests. 
"I thought that if I can bring this to a wide-scale and allow students to connect with these professionals, these researchers, and college students from fields that interest them, that would be most beneficial to the students and will have a better impact on them," Syngol said.
Syngol hosts these webinars with the intent of connecting students with individuals already studying in a STEM field. 
 "l I host these webinars in a variety of fields from computer science to mechanical engineering, and students can definitely get involved by attending these webinars to open their eyes to a variety of fields and gain insight into majors that intrigue them,¨ Syngol said.
With the success of the current program, Open Gears hopes to expand its horizons to careers beyond just STEM-related pursuits in the future. They particularly want to create a larger audience and inspire new passions for other students in the Metea community.
"I would love to see more attendees and a lot more interest in students and webinars, but I also hope to push students towards STEM," Syngol said. "A lot of the webinars I host right now are concerned with science, technology, engineering, and math. I hope to take this above and beyond and may be involved in some business webinars, or maybe something in the arts or journalism. I want to make the most impact and help students." 
Those who are interested in these free webinars can access future webinars as well as past webinars here. Open Gears' next event will be this Friday at 6 p.m. regarding computer science and business. Anyone who would like to attend can register on their website here. 
View Comments (1)
About the Contributor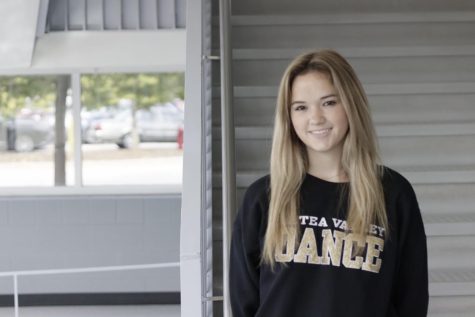 Sydney Burleyson
Sydney is in her third year on staff and is finishing her last year as Managing editor and longform editor. She enjoys talking about Kanye West and drinking...