Students prepare for AP Exams throughout the final weeks of the school year
With the school year coming to an end, Advanced Placement (AP) exams are right around the corner. Students are preparing for their exams that take place over the next few weeks through reviewing past material, working through exam study guides, and taking practice exams. With finals and AP Exams approaching quickly, AP students have a lot of studying to complete before the end of the school year.  
Because of COVID-19, AP tests this year are different than in past years. All exams except music theory and world language exams will be taken digitally from students' homes. The College Board has established that music and language exams must be taken in person. 
Some students are neutral with the tests being online this year because of the hybrid learning environment they had over this past year.
"I think that since I've been online the whole year, taking AP tests online is better just because I'm so used to that," junior Samrutha Kamatala said. 
Although, other students are upset because remote learning has minimized the preparation that would happen during class time in a typical year. 
"It's unfortunate that this year we haven't had as much time to prepare for the test," senior Rhea Joshi said. 
Students have been prepping more strenuously the past few weeks, but teachers have worked to make sure students have been prepping for their exams all year. 
"My Spanish teacher has been constantly pushing the idea of, 'hey you need to use this in your thing,'" senior Olivia Wegner said. "He has also been having individual conferences with us to help us with essays and go over our scores."
Not only have teachers been working all year to help students prepare, but they have also been giving students extra materials to help them succeed as much as possible. 
"We have been given review packets and just doing a lot of practice, whether it be multiple choice or essays," Kamatala said.
Students have also had resources through AP Classroom to help them prepare. AP Classroom has multiple resources for students to use to prepare for their exams such as review videos, practice questions, and even practice exams. 
However, with a few weeks left until the exams, some seniors are waiting till after graduation to start preparing for their exams intensely. 
"I have been taking AP practice tests on the app that's on our Chromebooks, doing different FRQs, and trying to review the material," Joshi said. "But then after graduation, I'll start going into these a lot more."
This year, there have been multiple changes with how AP exams are organized. Students signed up for exams through AP Classroom and fees were immediately sent to PushCoin. Some AP exams will be held after graduation for seniors or after the school year ends for other students. 
While some students dislike the idea of going back to school after the school year has ended, others look forward to the extra study time and do not mind the later test dates. 
"I honestly do not mind at all," Wegner said. "I wouldn't have a lot to do anyway, so going back to school isn't a big deal."
Some students prefer the changes because of the simplicity of signing up. 
"Everything was pretty much done for us, so we didn't really have any deadlines to make, which was really great," Joshi said. 
Even with the review and practice that students have had throughout their AP classes, most students still have some work to do before exams. Students still have a few weeks to finalize their preparations for exams and feel ready for their exams. 
"I think I'll be prepared by the time I take the test," Joshi said.
Leave a Comment
About the Contributor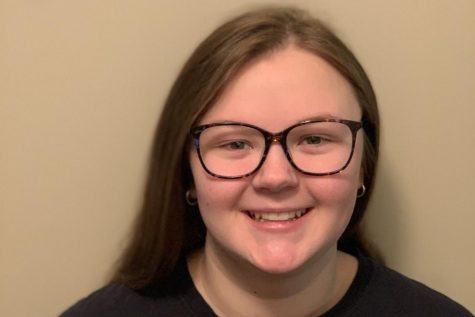 Megan Drake
Megan is a senior and this is her first year on the Stampede. Music is a huge part of her life, as she is involved in Tri-M, MVSO, pep band, and pit orchestra....