Chiefs Rugby provides a valuable athletic experience for kids in the Aurora and Oswego area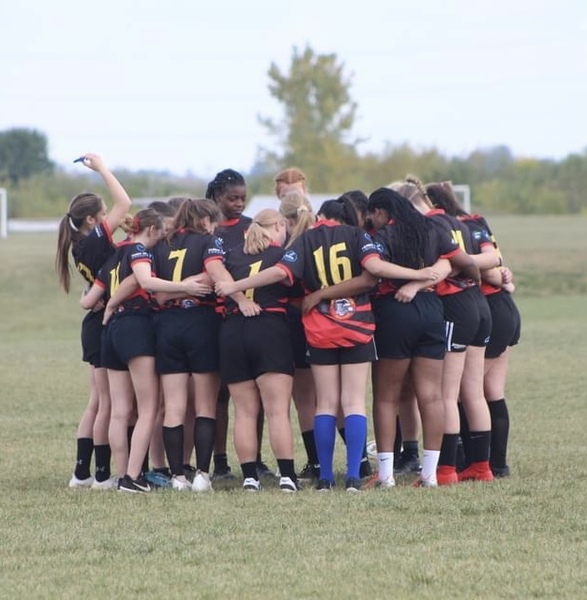 There is a new local rugby team in the Aurora area that is soaring in popularity. Chiefs Rugby offers boys and girls teams for high school, middle school, and elementary (non-contact) school levels. In addition to fierce competition, Chiefs Rugby cultivates the World Rugby values of integrity, discipline, respect, passion, and solidarity with the added All Blacks guide to success on and off the pitch.
Metea senior and Chiefs member Rachel Lechtenberg shared some tidbits about what makes rugby so compelling.
What is Chiefs Rugby Football Club?
"Chiefs RFC is a rugby club run out of Go For It Sports in Yorkville. The club works on teaching and developing rugby skills, as well as promoting a positive community atmosphere where all are welcome."
Why should one join Chiefs Rugby?
"Rugby is an amazing sport that helps to develop confidence and courage. Not only that, but it is an amazing atmosphere to make new friends all over the rugby community. My favorite aspect of rugby has to be the relationships I have built. Through years of playing, I have made lifelong friends as well as friends from all over the world that in any other circumstance I would have never met. Another aspect of rugby that I highly enjoy is the many opportunities that come about from playing rugby. Through playing rugby; I have had the opportunity to play for the Illinois state select team, play in Europe, and play across the midwest. There are also many opportunities to further play rugby at a high level in the future."
What teams do you play?
"The high school teams play Taft high school, Hononegah high school, Lane Tech high school, and Plainfield."
How can one join Chiefs RFC?
"A person can join Chiefs RFC by attending practices at Go For It Sports in Yorkville on scheduled practice days. A person gets a few free practices before they decide whether or not rugby is the right fit for them. A person can also get more details about practices, further steps about rugby and extra information by either going to http://chiefsrfc.org/, emailing [email protected], or contacting 630-642-0463."
Chiefs Rugby is suitable for all ages, keeps athletes in shape, and teaches valuable life lessons throughout the program.