'Legally Blonde's' feminist impact 20 years later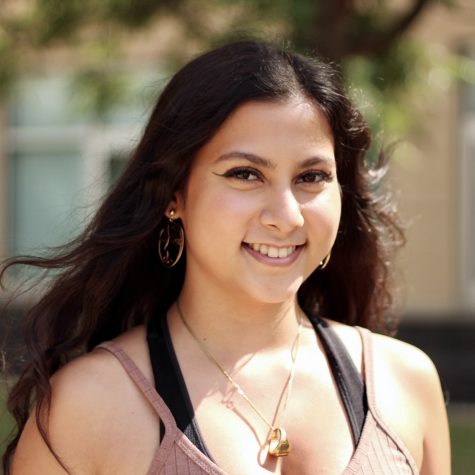 More stories from Sofia Jubraj
"Legally Blonde's"  debut in theaters gave audiences a different angle to the empowered female protagonist trope. The raunchy rom-com was more ahead of its time than most audiences even realized. The script itself was clouded in the typical "dumb blonde" and "sorority girl" stereotypes comparable to films like Clueless and Mean Girls, but the showcasing of female intelligence is irrefutably there.
"Legally Blonde" follows Elle Woods, portrayed by Reese Witherspoon, as she navigates winning back her ex-boyfriend by attending Harvard Law School. Throughout the film, Elle changes herself to be more favorable to her ex Warner Huntington III, portrayed by Mathew Davis. Warner perpetuates the idea that Elle cannot be taken seriously because of her appearance and background, a "Jackie" is more valuable than a "Marilyn," in a sense that a woman is taken more seriously through intelligence and "class" rather than physical appearance and sexual appeal. In Warner's eyes, Elle is not serious because she takes care of her appearance and spends less of a focus on academics.
At surface level, Elle is a typical Californian ditz. Onscreen Elle is depicted as a materialistic rich girl who spends lots of money, chases after an ex-boyfriend clearly not interested in her, and has a huge fixation on physical beauty standards. The true essence of this movie and Elle's character is seen by core feminist ideals brought about by a transformative self-discovery process. The idea of embracing who you are in order to make your mark on the world and demanding equity by being taken seriously as a woman in a competitive workforce by looking at the quality of skills rather than gender is an integral part of "Legally Blonde's" feminist legacy through its nuanced character and plot development. 
An example is Elle proceeding to change herself into a persona more acceptable to Warner to win him back by following him to Harvard Law School. By slowly moving away from her trademark pinks and bold style choices to more black and neutral colors, the dissociation of Elle's true self is further perpetuated. Elle's rivalry with Warner's fiance Vivian Kensington, portrayed by Selma Blair, helps portray a sense of cattiness among girls. Especially those who view each other as competition. Elle's misplaced anger towards Vivian over Warner's lack of affection creates a realistic foundation of female rivalry. 
Elle's gradual realization of Warner's lack of respect for her propels a turning point in the movie that differs from the average obligatory turning points in movies of this genre. Rather than working harder to appeal to Warner, Elle takes the time to improve herself and focus on her studies. The montage scene in "Legally Blonde" depicts Elle becoming more educated and more aware of her surroundings as a law student by watching the news, coming prepared to class with answers, and studying more rigorously to be more competitive in her class. This montage parodied the typical montage of the protagonist undergoing a makeover to appeal to men's standards.
Through this revolutionary thematic montage, Elle forgets about her goals to win Warren back and starts to find herself and her true purpose through the power of her intellect. 
Through Elle's progression of a complex friendship with Vivian, she finds support from Paulette, portrayed by Jennifer Coolidge. Elle's friendship with Paulette indirectly emphasizes the core foundations of feminism at work, whether it be through the "bend and snap" confidence lesson or Elle helping Paulette get her dog back, this highlights the theme of women supporting one another. 
The sexual harassment Elle experiences at the hands of her professor shed light on the type of abuse women face in the workforce. Elle returning full force into the murder trial and representing Brooke Wyndham, portrayed by Ali Larter, emphasizes the trope of female empowerment. Despite Elle being uncomfortable with the sexualization she faced, she decides to go through with the case because of the obligation she has to Brooke in proving her innocence to the court. Elle uses this opportunity to prove that she doesn't need to subject herself to sexual misconduct in order to be a successful attorney and move forward in her law career.
So how was this film ahead of its time? 
Elle's journey signifies a transformation process so valuable to convey in tropes regarding woman-empowerment and feminism. Elle goes from working hard in exchange for a man's attention to working hard for herself. Elle's intelligence and hard work are subtly alluded to, the idea of working hard for herself is so well-written throughout the script that the idea of feminism is not forced upon audiences. The acknowledgment of sexual harassment in college and the professional sphere was emphasized way before the "Me-Too Movement" came about. 
 The movie encourages women to uplift each other rather than view each other as competition. Elle's evolving relationship with Vivian helps perpetuate this idea of women encouraging each other to make strides in competitive fields like law. The relationship is not forced and is carefully woven into the plot to make the integration of different character dynamics more meaningful.
Elle ultimately comes into her own by returning to the fashion sense and expression that is so authentically part of her character. Unlike other movies that use feminist ideals as the main outline for their plot, "Legally Blonde" does not suffocate audiences with a forced feminism narrative. While there still was a long way to go for people of color representation, "Legally Blonde" provided a cinematic framework for other movies to follow. 20 years later, its spunky storyline is still relevant in today's pop culture.
Leave a Comment
About the Contributors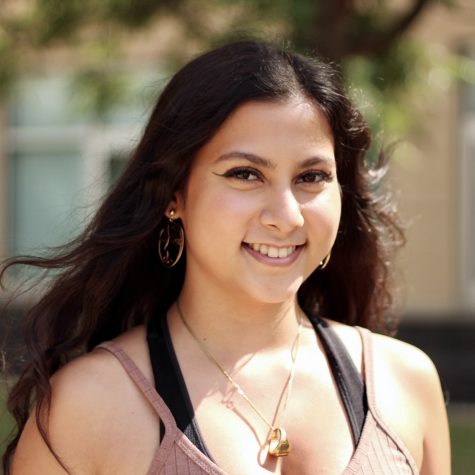 Sofia Jubraj
Sofia Jubraj is a senior and the Diversity and Long-form Editor. This is her second year on staff. Some other activities she is involved in are Varsity...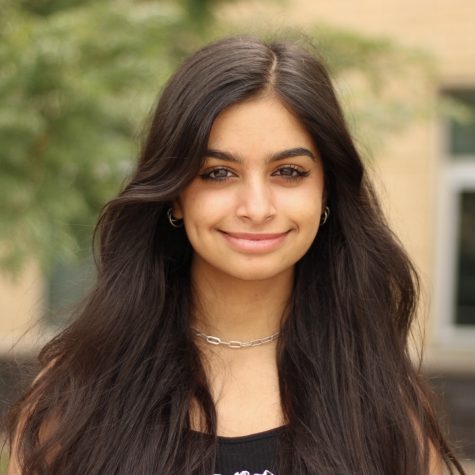 Mishal Nizar
Mishal Nizar is a senior and is the Print Editor-in-Chief of the Stampede for her third year on staff. She was graphics editor for both her sophomore and...