Girls' softball strikes out cancer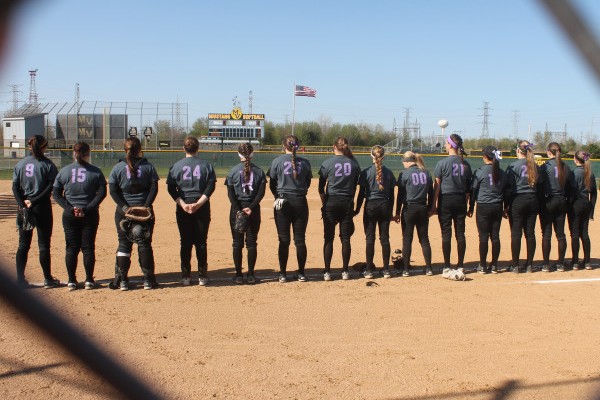 Girls' softball is hosting their cancer awareness game this Thursday, April 23, against Waubonsie Valley at 4:30. They are raising money for Smashing Walnuts, an organization that fights childhood brain cancer.
"We're not just here to play softball, we're here to help out however we can," varsity softball coach Kris Kalivas said.
Softball players will be selling T-shirts for $10 all week up until the game, and students can also pledge or donate money per strikeout. All proceeds will go to the organization.
"No matter who you are or where you come from, in some way we are all impacted by cancer, so our team wanted to support an organization that is doing very important work but doesn't always get the attention and recognition it deserves," senior  center fielder Peyton Voights said.
Also at the game will be a raffle for Cubs tickets, a bake sale, as well as a chuck a duck contest. This is the team's second year fundraising for this specific organization
"It means a lot to the team because we're playing for something bigger than just a win on our record. We're doing something that can make a huge impact on people everywhere. It's a great cause and the whole team is honored to be a part of it," junior second baseman Francesca Senese said.
By Autumn Hagemaster