The Weeknd's 'Dawn FM' is impressive but not extraordinary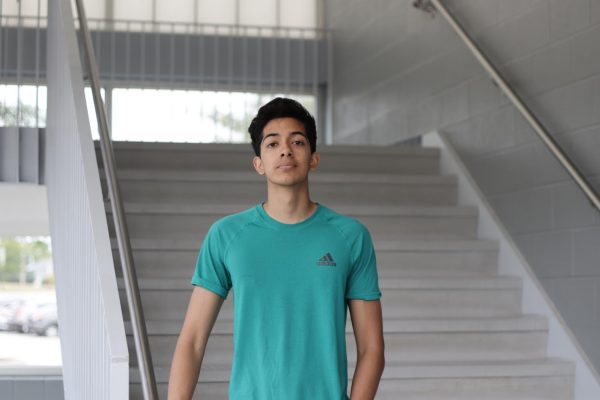 More stories from Tanay Pant
"After Hours" was an absolute megahit in 2020, dominating the billboard charts for an entire month consecutively. "Blinding Lights" played everywhere: in coffee shops, Walmarts, and every music radio station in the world. Many critics consider it to be Abel's magnum opus. Without a doubt, it would be difficult to beat its levels of popularity. Now, with the recently released "Dawn FM," we see Abel's attempt to do just that.
"Dawn FM" is far more narrative-driven than most recent albums and features a distinctly upbeat yet haunting musical style. The "FM" in the title of the album comes from the fact that this album is supposedly playing as if someone is stuck in purgatory, which in Abel's mind, is a traffic jam. Jim Carrey's voice comes on the radio and tells the listener not to worry, that "they've been in the dark for way too long, it's time to walk into the light and accept [their] fate with open arms." This theme of a radio station is consistent throughout the album, even including ad breaks to keep the immersion.
Honestly, I care more about the music itself rather than the narrative elements. So how does "Dawn FM" compare? Well, to sum it up early on, it is not bad. It is just not great, either.
Do not get me wrong, I have had "Sacrifice," "Gasoline," and "Take My Breath" on replay for the past week nonstop, with "Sacrifice," in particular, having an insanely solid beat that is addicting to listen to. It is obvious that Abel took heavy inspiration from Michael Jackson when writing, and once a listener starts hearing the similarities between "Sacrifice" and Michael Jackson's "Thriller," it is impossible to stop.
The fact remains that the album only contains around three or four songs that are both good and original. The rest are either non-songs like "Every Angel is Terrifying" and "A Tale by Quincy" or just plain repetitions of his previous albums. For example, "Best Friends" and "Out of Time" repeat the same old charade of The Weeknd whining and moping about how he screwed up a relationship with a girl because he is a moron. It is not a bad song, and I would like them, too… if he did not say the same thing in a million different ways in literally every album he has ever conceived. Even back in the "Trilogy" and "Kissland" era, he was singing the same song with slightly lower quality beats. Songs about addiction, self-loathing, and the price of stardom are all great until it becomes oversaturated. That is what these songs feel like in a nutshell, a slightly more melancholic "Starboy."
Still, there is a point to be made. While there is no doubt that some songs in this album are repetitive and are not exactly revolutionary, I still find myself listening to them often. Taking away the history of Abel's music and his progression as an artist, they are objectively good songs. They are pleasant to listen to, super upbeat, and make the listener feel better. I feel like it is important to say that just because it is possible to be critical of something and criticize it for being unimaginative and whatnot, it does not take away from the actual quality of the song. And believe me, these songs have quality. The Swedish House Mafia made sure of that.
Overall, I believe that "Dawn FM" was not The Weeknd's best work, but it certainly was not bad by any standards. There were some songs I needed to relisten to, such as "Gasoline" in particular, in order to like them. But, the overall album was rich in its narrative, style, and music. While I still believe that some songs were repetitive shadows of songs he has already written, I do not believe that should take away from how good they are objectively. I rate "Dawn FM" an 8 out of 10, and I highly recommend everyone to listen to it when they get the chance.
View Comments (3)
About the Contributors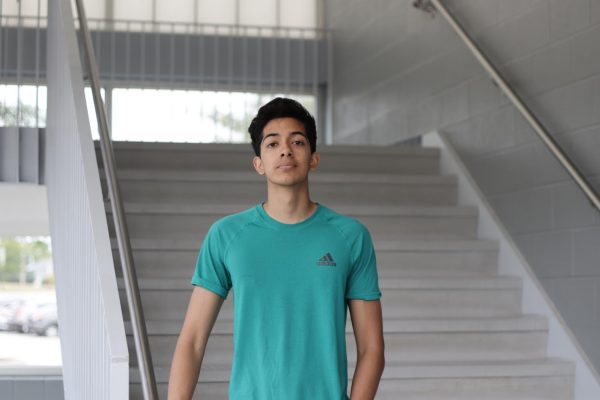 Tanay Pant
Tanay is the online Editor-In-Chief, and this is his third year on the News Journalism team. He loves writing, speaking, and creating new things in general....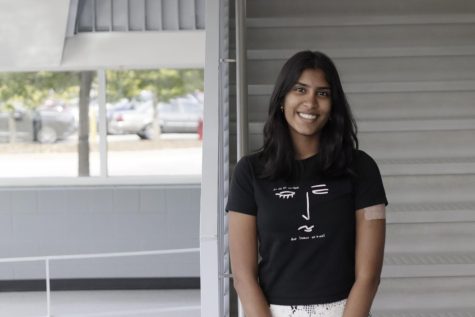 Ayaana Pradhan
Ayaana Pradhan is a senior and this is her third year on the Stampede. Now the print Editor In-Chief, she loves drawing and anything that involves graphics...