Wordle sparks a new obsession in all generations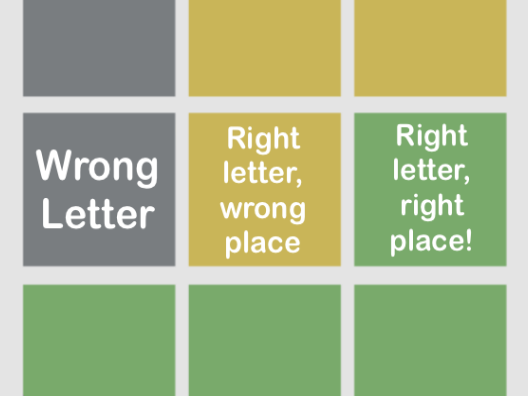 Millions of players hop onto their web browser to play the viral word game Wordle every day. The game is free to access within a web browser where players attempt to guess the daily five-letter word. The instant gratification from the game is sparking an obsession in daily players. 
"I started playing because I like to do word games, and it is fun," LMC director Amy Madzinski said. 
Developer Josh Wardle launched the game back in October 2021. At the start of the launch, the game had 90 daily players. But, the game blew up over social media by the end of January. Now, millions of people attempt to guess the word of the day. Wordle sold the game to The New York Times for a price within the low seven figures. 
"I was surprised they bought it so quickly because I thought it would be a passing fad. I guess they capitalized on it," Madzinski said.
If you show the librarians the completed Wordle each day, they have prizes available, such as candy and stickers. Madzanski started this for students to encourage them to figure out the word.
"Anytime you can get people talking about words and vocabulary, they use their brain, and that is a good thing," Madzinski said.
Wordle is not just a game of yellow and green boxes. The addicting game allows players to connect with their families and friends of all generations. Sharing scores is one of the unique features the game has. This obsession with Wordle is sparking joy in people of all ages around the world.