March Madness provides a stepping ground into the college search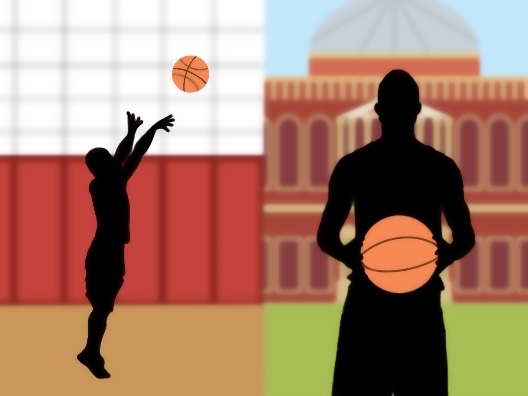 The annual March Madness NCAA tournament started March 13. March Madness is an annual three week college basketball tournament. 68 Division 1 colleges will be competing against each other in one on one elimination-style games. D1 schools typically are known for their elite sports programs. Committed athletes typically attend these schools to take their athleticism to a new level. 
To make 68 schools look less daunting, Thomas Daughtery from Metea Valley's college and career center has sent out a spreadsheet of all 68 colleges competing in March Madness with links directly to the colleges' academic site.
"If you are interested in learning more about a college that you see if you watch basketball, or even if you are not, you can go on there and click and find out more about the colleges," Daughtery said.
Although March Madness is a big time for basketball fans, it can also be the perfect time for prospective college students. With 68 schools featured, high school students can get a glimpse into the atmosphere and culture of a school. With the spreadsheet, students can easily find the school's name and find information about the school's academics, sports, and applications.
"The intention is to get students to do a little research about colleges and find out about certain schools and where they are located, " Daughtery said. "A little bit of recognition as far as, 'Hey, I saw this school' and 'Oh, they are in Kansas, or in Illinois.' It allows students to do a little research about a college, and it also is intended to allow for discussion within a family."
Tournaments have a significant impact on all schools involved, especially smaller schools. Schools like Butler, who had little relevance until the mid-2000s, gained popularity when they made their way to the championships in 2009. Colleges who succeed in March Madness or make it to the finals do tend to see an increase in college applications in the following year due to the increased coverage of the schools. 
"I have talked with reps over the years who schools have done well in the tournament," Daughtery said. "I have heard that they sometimes can experience more applications in the following cycle. I do not have official statistics; it is only hearsay. But I think for some of the schools, the exposure on such a large stage can help them to get applications."
The college and career center hopes the spreadsheet will provide clarity for high schoolers in their college search as March Madness continues.