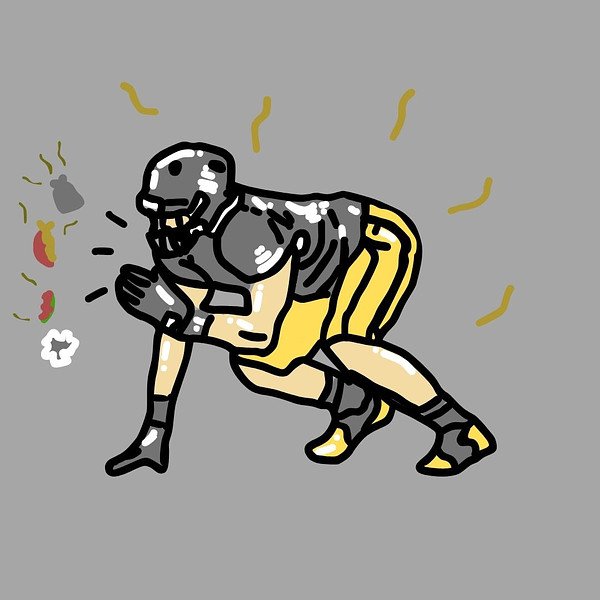 Trash talk is a staple in sports. Many people trash talk because they're high on adrenaline and emotion, but people also use it as a strategy that can throw people off their game. With access to social media, trash talk happens every single day at any time at any moment. 
In football, there are crazy catches, massive hits, players hurdling over one another, and much more. This all induces massive amounts of emotion where players can say regrettable things at any given moment. Trash talk is seen even at the highest professional level which entices young adults even more. Many coaches teach their players to 'let their play do the talking.' Senior football player Oscar Rivera Jr. believes this after his experiences on the field.
"The opposing team starts the taunting because Metea prefers to play physical," Rivera Jr. said.  
To perform their best, Metea football players try their best to block out the noise during the game. 
"I tune out [trash talk] from the experience of playing because I played the sport for so long where it's like, okay, I know what I have to do to be successful," Rivera Jr. said.
Silencing the mockery is a major key to playing your best games. However, the mental stress of being berated and talked down upon can affect one's physical performance during the game. Senior football player Hank Omar agrees with this strategy.
"Demoralizing your opponent is part of the game that is underrated, if you can beat a team mentally and physically it's a good recipe for total dominance," Omar said. 
A giant aspect of trash talk within modern high school football are 'barstool' accounts. These are online accounts run by high schoolers that hype up the fans, remind people of games, and of course, talk smack about opposing teams. 
"I don't even look at barstools. I'm not worried about anyone else but my team and I and how we perform," Omar said. 
Barstool accounts utilize the 'student section' within the stands of a football game. The student section gives these accounts a lot of content because of how crazy they are during games. 
"Student section is everything in a football game. The team feeds off of the crowd's energy," Omar said. "It's hard to be amped up all of the time without constant energy and it also throws off the other team." 
Trash talking will always be a part of football. Although it penalizes or induces fighting for the players and teams, it's used as a strategy to bait the opposing players into making crucial mental errors.