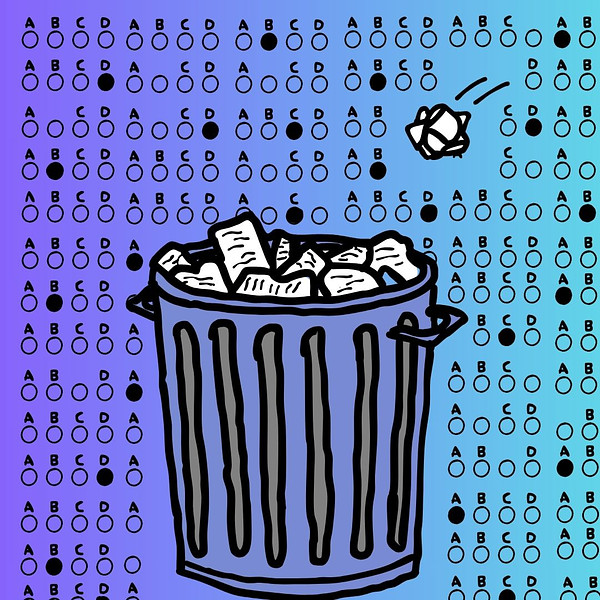 Collegeboard has made the decision to cancel the scores of students who took the SAT at Naperville Central on Aug. 26. While they have not given an official reason, students believe that the cancelation was due to external distractions outside the building during the test. In Metea Valley, dozens of students took the SAT at Naperville Central, and feelings of frustration and confusion have run rampant due to Collegeboard's perceived lack of communication on the issue. 
"From what I have heard, there were constant interruptions from the marching band outside, so I can understand why they may have canceled it for the disturbance," senior Anup Chaganti said. "However, I was upstairs, so I did not hear anything."
Students must choose between two routes regarding moving forward from the cancelation. They can take a retake and discard their initial score, or they can accept their initial score and waive the right to a retake. Crucially, they will not know what their initial score is when they make the decision, and if they obtain a lower score on the retake, they will not be able to use the score from the initial assessment.
"You could potentially get a worse score on the SAT from your retake, even if you did not hear any disturbance during the test," senior Saanvi Tatikonda said. "It is a very annoying situation."
The August SAT is particularly important to seniors, as it tends to be the final SAT test they take before submitting their early decision and early action applications to different universities. The added stress of having to choose between retaking the test or accepting a score from the initial test taken while distracted has adversely affected many students.
"Most people took this SAT with the mindset that 'this is the last test, I will not have to care about it after this.' This adds insult to injury for them," Tatikonda said.
Almost all of the students who took the test at Naperville Central agree that some form of incompetence on Collegeboard's part is responsible for the predicament. Senior Nikki Nassiri believes that there were plenty of ways to avoid this scenario that Collegeboard should have taken advantage of.
"I understand that some people were disturbed by the constant playing of the band, but that is something that should have been taken into account earlier," Nassiri said. "They should have thought about it beforehand and worked with the band members instead of shoving it all together."
Ultimately, the situation has been aggravating for most students affected. Chaganti understands that, since changing what happened in the past is impossible, the only solution is to figure out his next steps.
"Good luck to everyone retaking the August SAT," Chaganti said. "Hopefully we will never have to experience what we experienced that day."