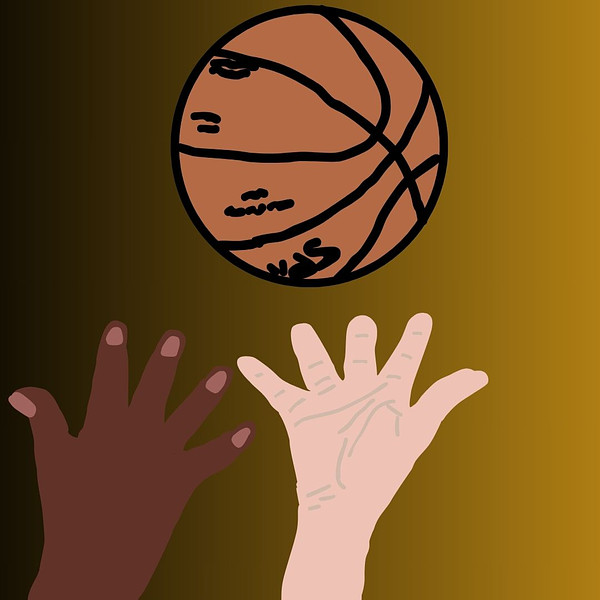 Featuring highly anticipated debuts and future hall-of-fame showdowns, the NBA has started its 2023-24 season with quite a bang. With an offseason that saw superstars traded, and a potential generational talent drafted first overall. Rosters across the NBA have been shaken up as teams look to dethrone the Nuggets as NBA champions.
The Milwaukee Bucks were one such team to make an aggressive run at once again making a title run. Two-time MVP Giannis Antetokounmpo and three-time All-Star Khris Middleton got some much-needed star power when point guard Damian Lillard was traded in a blockbuster deal this October.
Trade rumors had swirled around Lillard for years, much of which he dismissed with his loyal reputation. The 11-year Portland Trailblazer was finally dealt in a three-team deal, one that sent both longtime Buck Jrue Holiday and former Suns top draft pick Deandre Ayton to the Trailblazers. Still, many were left wondering whether the Bucks would thrive, or fizzle out like superteams of the past. Lillard's response? Just a casual 39-point, 8-rebound game opening night against the playoff-hopeful Philadelphia 76ers.
While plenty of questions still stand if Lillard can keep this success up, especially when he only averaged 15 points per game in the next three contests, Bucks fans such as senior Aadit Bhatia are optimistic he can be another superstar to help the Bucks win another title.
"Dame provides a sense of leadership and clutchness that the team was missing," Bhatia said. "I thought the Bucks were already big-time contenders for the past few years, and adding a top 3 point guard in the league can only help with that."
But Lillard wasn't the only debut fans were very eagerly expecting. When the San Antonio Spurs received the NBA's first overall draft pick, everyone knew the 19-year-old 7 '4 French phenom Victor Wembenyama would be their selection. Ever since Wembenyama had his name announced on draft night, fans have eagerly pondered if the flashes he had shown overseas would translate to the NBA. 
Wembenyama has continued to flash his extremely high potential in his first 10 games as a Spur, averaging 19.7 points, 8.8 rebounds, and 2.4 blocks per game. He has also notably captured back-to-back wins against the Suns with a violent "posterizer" dunk the first night and a heroic 38-point double-double the next.
Senior Shawn Timothy is just one of the many NBA fans expecting big things out of Wembenyama's career.
"I think Wemby will be the next superstar if he can stay healthy," Timothy said. "He's a big guy who's virtually unstoppable, he can shoot, he can handle the ball and I really can't find a weakness in his game. [I hope] he doesn't have any health issues like Zion [Williamson]."
These same Suns were one of four teams to open the season on Oct. 24, securing a 108-104 win over the Golden State Warriors behind Devin Booker's 32-point performance. In the night's other matchup, Nikola Jokic and the Denver Nuggets began their quest to repeat on the right note, with a 119-107 win over the Lakers. 
Jokic, the two-time MVP, started his year off with a 29-point triple-double, leaving Nuggets fans like senior Aryan Kancherla hopeful that they can see continued success.
"I 100% believe Jokic can keep up with his MVP-caliber skills and lead the Denver Nuggets to another championship," Kancherla said. "With his creative playing style and court vision, I am sure of the Nuggets success under the leadership of Jokic."
While no undefeated teams remain, the 8-1 Philadelphia 76ers hold a narrow lead in the Eastern Conference ahead of the 8-2 Boston Celtics. In the West, the Nuggets and the Dallas Mavericks are tied for the lead, both at 8-2 on the season.
Yet, for fans of the local Chicago Bulls, there are mixed opinions about whether the team could turn around from an underwhelming 40–42 season. Currently, they sit in 12th out of the 15 Eastern Conference teams, hoping to get back to the success they saw in their 46–36 record season in 2021-22, despite the loss of Lonzo Ball to injury once again. Kancherla has a fairly optimistic mindset, thinking key off-season additions and advancements can be enough to give the team a needed spark.
"I think the Bulls will show some improvement over last season with the additions of Torrey Craig and Jevon Carter," Kancherla said. "Also, Coby White has shown good improvement, and Andre Drummond has skills that the Bulls should utilize a lot more."
Timothy is more critical of the Bulls, not expecting the same improvements that Kancherla is cautiously hoping for.
"Objectively speaking, the Bulls are pretty horrible right now," Timothy said. "Our three-point shooting needs to increase, and right now we cannot stretch the floor. Plus, Patrick Williams needs to improve or leave, he simply isn't worth the big extension he is reportedly looking for right now."
Despite role players like Alex Caruso providing an additional spark of energy to complement stars Zach Lavine and Demar Derozan, young talent like Williams and Dalen Terry seem far off from taking their game to the next level.
"Patrick Williams is a solid player overall, but it is evident he lacks confidence in his game," Kancherla said.  "If Patrick Williams fixes his confidence, his offensive skills can significantly impact the Chicago Bulls, and take them one step closer to making the playoffs."
With so much time left in the year, it is hard to know what's in store for the Bulls and the rest of the NBA. Still, new developments within the league have brought intrigue back for many basketball fans, both for the post and regular seasons.
"With the Clippers, Bucks, Celtics, Nuggets, and many other teams being so unbelievably talented, I think that this year is going to be amazing," Bhatia said. "Also the new rules that Commissioner [Adam] Silver introduced this year to help the league with flops and load management are looking great."