Farewell Friday: Megan Weist, University of Kansas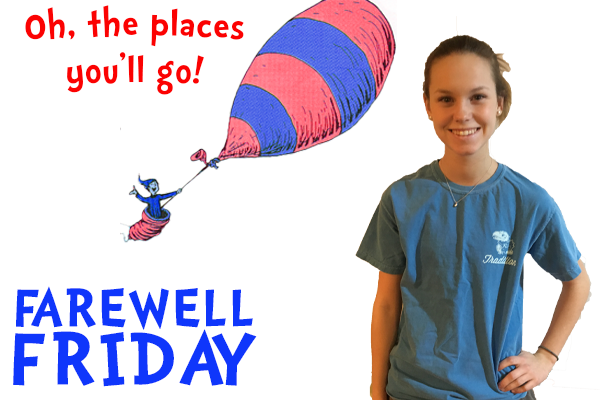 [quote]By Nurah Lambert
Entertainment Editor
Graphic by Drew Danko[/quote]
Why did you decide to go to Kansas?
I really liked the programs they have, and it is a fun school. I'm going into addiction psychology and they have a really good program there. Also, I may play on their lacrosse team.
Other than lacrosse, what else do you plan to get involved in at Kansas?
I want to join a sorority. I think it's an easy way to meet a lot of people at once.
Is there any campus traditions you're looking forward to partaking in?
I'm looking forward to walking through the Campanile when I graduate, which is a bell tower on campus. Also, I'm excited for the waving of the wheat at basketball games. It's similar to doing the wave at sporting events, but different because everyone moves at the same time.
Why do you want to study addiction psychology?
Addiction psychology is really cool because you get to see why people do what they do and help them overcome challenges.
What are you going to miss most about Metea?
I'm going to miss all of my friends.