Body positivity isn't just for females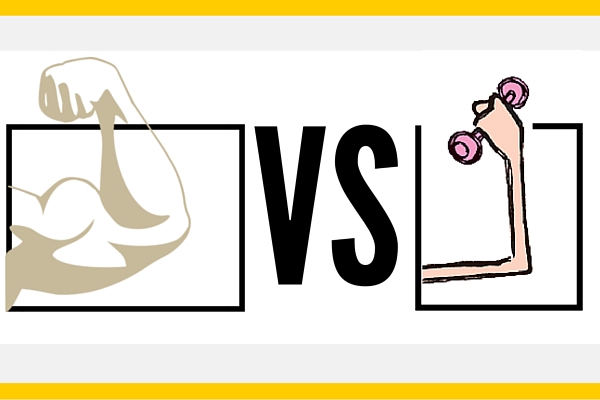 Hang on for a minute...we're trying to find some more stories you might like.
[quote]By Alexis Rizzi
Photographer
Graphic by Ana Biccoli[/quote]
While we all know there are many double standards against women, there's also a double standard directed towards males that no one talks about: body image. Men are often thought to have to need the "perfect" body type to be considered attractive. Men are supposed to be rough around the edges, sculpted, and tall to be deemed as flawless in society today. This gives off the impression that looks are the only essential thing and that all males are supposed to look the same, but it's important to know that there's more relevant things to be considering. The "perfect guy" isn't something specific with one definition, and it's got a whole lot more to do with looks.
Men are under the pressure to be perfect due to the unrealistic standards society presents them with. This type of unfairness roots from stereotypes on T.V. and the actors they hire to play them. Men on T.V. give off the impression that they're all meant to be toned and tall with perfect jawlines, but that isn't how the real world works. Not having all of those things previously mentioned doesn't make you unattractive, nor does it decrease your worth. Not all guys are the same and looks aren't more important than being a good person. Taking care of yourself and striving to be better is always a great thing to want to achieve but it shouldn't come at the expense of your happiness and outlook on life.
Men also feel pressured to be this way because of what girls are thought to want in a guy. I'm here to tell you that most of us don't care about what body type you have and if you are comfortable in the body you were given it makes you more attractive. Trust me when I say, that the type of person that cares about somebody's body type more than they care about their actual health and self-esteem, not to mention the shallowness of it all, isn't the type of person you want to surround yourself with anyways. What most people I know and talk to look for is a good personality, someone they can relate to, and someone who isn't afraid to be different than everybody else around them. The body positivity movement tends to target and direct their help towards females, and that's unfair to everybody who's not a female, because it's not just girls who have the possibility of dealing with body image issues. So shoutout to all you guys out there who feel insecure about their figure; I'm here to tell you that you're just fine the way you are and that not having a strong jawline and a muscular body doesn't make you any less than all the other guys out there.