Athletes continue to stay in shape during preseason
As winter sports come to an end and select athletes go to Sectionals and State, many athletes involved in spring sports are getting ready for the upcoming spring season. Most athletes who participate in those spring sports are able to prepare and get into shape by doing other sports either inside school during the fall and winter seasons, or outside of school on travel teams.
For some spring sports, such as indoor track, outdoor track and baseball, the athletes have the opportunity to use the weight room before and after school to prepare for their tryouts and preseasons. Those sports, who get the chance of using the weight room to get into shape, are able to participate in "Winter Conditioning." The athletes are able to go to the weight room before or after school on Monday, Tuesday, and Thursday every week and get into shape for both preseason and the actual season.
"The preseason and winter conditioning and other programs may overlap with other clubs and other activities, but the coaches are usually flexible if you miss some days of conditioning because it is not mandatory and there is usually no conditioning on Wednesdays and Fridays," sophomore Shravan Arun said.
For club and co-ed sports though, such as girls' lacrosse, the opportunities to utilize time and space for preparation are different. A select number of sports at Metea are combined with athletes from nearby schools. Since there may not be a proper location at a school for a specific sport, such as rugby and lacrosse, the sports and combined teams may have to practice and prepare for their preseasons and tryouts at local centers that have the space.
"For lacrosse, we do not have any open gyms through the school. This year, we were able to get free space at a local lacrosse center to use to get ready for the season," junior Abby Widd said.
One of the major downsides to preparing for regular spring sports is the overlapping of travel teams and winter season sports taking place during that time. Some athletes who participate in a winter sport or play on a travel team in addition to a spring sport may not be as in shape for that specific sport, or may not be able to make every practice for the season or program they are involved in. However, there are still a number of activities athletes participate in to make sure they are physically healthy by the time their season comes.
"I think that these programs are beneficial to athletes because they are able to stay in shape or even make advancements in overall athleticism for the actual season of the sport," Arun said.
About the Writer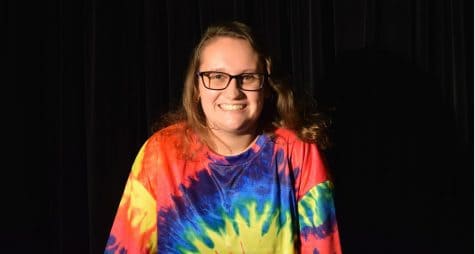 Kellie Foy, Magazine Editor-in-Chief
Kellie is a senior entering her third year of the Stampede. She is the Magazine Editor-in-Chief and has been a sports writer for the past two years. She...