Chinese delegation gets a close look at Metea Valley
Photo by: Tom Musch
A delegation of educational figures from Guangzhou, China paid a visit to Metea Valley High School to take a closer look at the school's Career and Technology Education (CTE) Departments this past week.
The group, consisting of 20 high-profile members that included presidents from educational departments and staff from six career and technical high schools, were able to travel around the school and look into various classrooms. Their visitation generally focused on the classes teaching business, culinary arts, and automotive engineering, all of which are electives.
"They get a lot of different ideas, the idea of student choice and these class that we offer are electives, they aren't required," CTE Department Chair Kathy Wonsowski said.
These types of classes were chosen in particular because they are atypical from classes in Guangzhou and other parts of China. The availability of electives which prepared students for careers was one of the reasons that Metea Valley was chosen as the only high school that the delegation visited, Wonsowski explained.
One large part of the visit was the aspect of student involvement. The Chinese visitors were able to look at posters around the school, take pictures of handouts, and listen to elective music groups, all while having their questions answered by Metea Valley students from the Chinese Honors Society and Chinese 4 class.
"Looking at it through their lens really brings out what we know everyday and sometimes take for granted," Wonsowski said.
Those students sent to walk with the guests between classes and answer questions about their own personal experiences at Metea Valley were able to benefit as well, explained Chinese teacher Rachel Cheng, who helped organize these interactions.
"I think this experience will make my students more motivated and it's a great opportunity for them to use what they learned in class, outside of class," she said.
Wenqi Liu, a junior, said that many of the delegates questions focused on the difference between American teaching techniques and Chinese teaching techniques.
"It was interesting to interact with people who speak the language everyday, so it was a good test of my Chinese knowledge," senior and co-president of Chinese Honor Society, Sara Dixon said.
About the Writer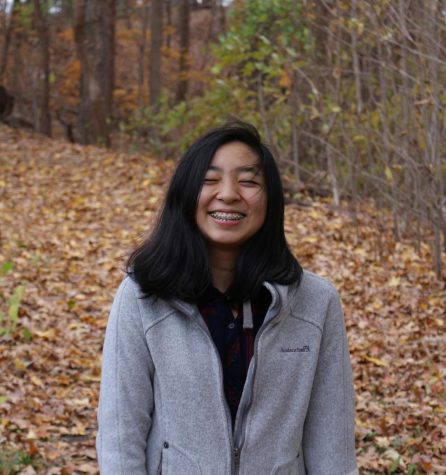 Thuy-An Nguyen, Headlines Reporter
Thuy-An Nguyen is a senior and a headlines writer. This is her first year on the staff and when she's not drawing or painting on anything she can find,...