Athletics for all-the competence of intramurals
Graphic by Kennedy Homan
Although becoming a student athlete can seem like an attractive path for many, sometimes it can feel like trying out for a sport at Metea Valley as a beginner is "too little too late".
The competitive commitment of joining a team can seem daunting, and almost impossible for any novices of the sport. However, many students that feel left out of traditional athletics can find solace in Metea's competitive and low commitment Intramural opportunities.
As opposed to traditional athletics, intramurals offer popular sports without the stress of a longterm commitment.
"None of us play football outside of powderpuff, so it will be fun to learn and practice before the game," junior and powderpuff athlete Emaline Kerwin said.
Sports that students may be curious about are no longer unattainable to the inexperienced. The numerous intramural programs take athletes of all skill levels and talents.
"Everyone there isn't highly skilled at the sport, which makes games more fair and more interesting," junior and basketball athlete, Jeremy Jung said.
Besides being a stress-free environment for beginner and casual athletes, intramurals also prove to be a stress-free commitment. With no practices required, the intramural path is a low risk way to be involved in both academic/personal commitments and athletics. Intramurals also prove to be very "low risk", as Jung puts it, because of their small entry fee.
"IM's differ from Athletics in that they are more about fun than they are about training and winning. Students can still compete at something but not have the stress and time commitment other sports may have," intramural director Matthew Main said.
Main describes how besides the more traditional team sports one would expect a high school to have, Metea also offers intramural versions of Aikido, table tennis, and team handball.
Students interested in taking up a low commitment sport can email or find Mr. Main in the G220 teacher's office directly or visit the Metea intramurals website.
Leave a Comment
About the Contributor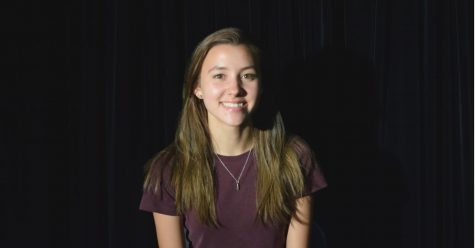 Claudia Grzyb, Spotlight Writer
Claudia Grzyb is a senior at Metea Valley and is currently in her second year of being on staff. Claudia has been on the Metea Valley Speech team, and...