Boys' Soccer Finishes Strong in Regional Championship against Waubonsie
Hang on for a minute...we're trying to find some more stories you might like.
The boys' soccer team traveled to East Aurora High School last Friday for the IHSA Regional championship game against rival Waubonsie Valley. The team came back from an 0-2 deficit in the first half to a 3-2 win and Regional championship title.
Walking into the match, the team had every reason to be confident. They'd beaten Waubonsie twice this season, and had just come off a semi-final victory against East Aurora on that same field. But after struggling to keep up with the Warriors on defense, the team went scoreless through the first half with two goals conceded.
Heads were down and sweat was dripping as the Mustangs walked off the field and into the huddle. But as coach Joshua Robinson started talking, the boys began to look more and more hopeful. They came back onto the field looking confident, and began to play accordingly.
The team stepped up on defense, allowing almost no shots on goal from the Warriors. They attacked the ball on offense, scoring 2 goals in quick successions followed shortly by a third. With minutes left on the clock, the Mustangs continued looking for goals and playing with their renewed self-assurance.
Senior Ethan Williams was ecstatic in his post game interview. "Every other game, we're used to being down and coming back, and I mean we did it this time, but as a senior, it felt heartbreaking but equally amazing when we came back. I can't even describe it," Williams said.
Coach Robinson has been pleased with his varsity squad this season. "I can't be prouder of how hard they work, they respond to adversity so well. When we talk about culture and leadership, it's about that adversity and looking to overcome it and staying positive and being teammates. I couldn't be prouder of how they've done," Coach Robinson said.
The team will continue their playoff run against Naperville North on Tuesday at 5PM. The game will be played at Naperville North.
About the Contributor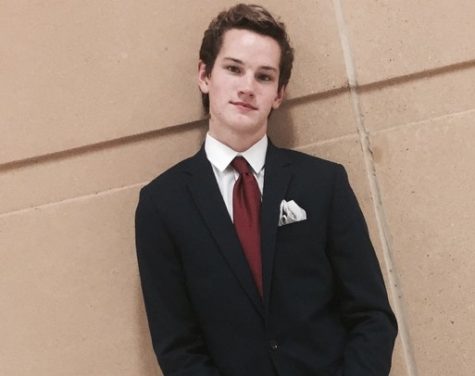 Tyler Burleyson, Sports Reporter
Tyler Burleyson is a senior and a new sports writer for MeteaMedia. His passions include classical music, jazz music, hip hop music, instrumental music, and talking about himself. If you want to talk about Tyler, find him on Twitter @burleysontyler. He's also a member of Metea's Wind Ensemble, an officer of Tri-M Music Honors Society, and a member of the Chicago Youth Symphony Orchestra.