Girls' swim starts season off strong
Hang on for a minute...we're trying to find some more stories you might like.
Photo by: Delaney Reed
The girls' swim showcased their talents in the their first meet of the season at home against Benet Academy. The varsity team won every event they competed in at the meet. Even though this is their first meet, the swim team has been practicing hard to be more competitive in the DuPage Valley Conference since August 8th.
On Thursday, freshman Mckenna Stone broke Metea's 200 freestyle record with a time of 1:52:16 and set a pool record for the 100 freestyle. Seniors Anna Scovill, Sadie Gregory, Natalia Castillo, junior Rylee Stone and sophomores Laurel Bludgen, Lucy Siwicki, and Kellie Willhite also lead the varsity team to success.
"The [team] is training as a group much better, which has improved our overall competition level," head coach Mark Jager said.
Last year, the girls' swim team sent 7 swimmers to the IHSA State Meet, which is a record number that they hope to beat this season. The team is trying to replicate last year's success, with the influx of talented freshmen joining the tightly-knit upperclassmen. One way the team is trying to improve is by building strong relationships and supporting each other throughout the season.
"We've been together for a couple of years, and a lot of us have been swimming together even before high school, so I think we're really close," sophomore Lanie Patterson said.
Girls' swim will get the chance to improve and compete at an even higher level at the Neuqua Valley Invite this Friday and Saturday. They hope to do well and work towards reaching their goal of ending the season in the top 20.
This article was edited after publication in order to correct errors in spelling and content.
About the Writer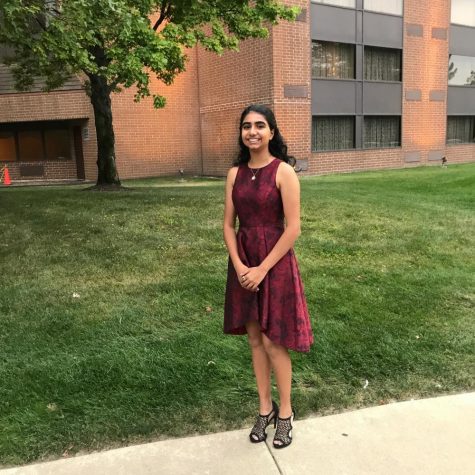 Myra Bajwa, Sports Reporter
Myra Bajwa is a sophomore and a sports writer for Metea Media. This is her first year on the staff. Myra is also the sophomore class representative for Student Government and runs track in the spring. In her free time, Myra loves to watch Netflix, especially Grey's Anatomy and The Office.