Girls' tennis prepares for their busy season
Hang on for a minute...we're trying to find some more stories you might like.
Photo by: Aimee Leal
The girls' tennis team started the year with some promising new recruits. Freshmen Natalia Kochodan and Meer Baid have impressed the seniors on the team with their performances in games and in practice. Meer Baid was the team's only member to win against Neuqua in their meet last week, which they lost 6-1.
"We have some really good freshman this year," senior Anisha Gondesi said.
The team is looking forward to their upcoming events, including weekly tournaments against rival schools such as Benet Academy, Wheaton, and Oswego. They've been picking up extra practice time on days off from school to prepare for the rest of the season.
Beyond the court, some seniors are excited for their final year with the team.
"We've grown up together on the tennis team because all of us have been here for four years, so we've kind of grown up together through the team. These are my first friends because tennis starts before school even starts, so this is where I've met most of my closest friends," senior Anisha Gondesi said.
The girls have upcoming team dinners and trips to Feed My Starving Children. Their strength as a team comes from their support of each other. "We all work really hard, I love our team," senior Priya Reddy said.
The team has an away match with Wheaton North on September 12th, and a home match against Waubonsie next week on September 14th.
About the Writer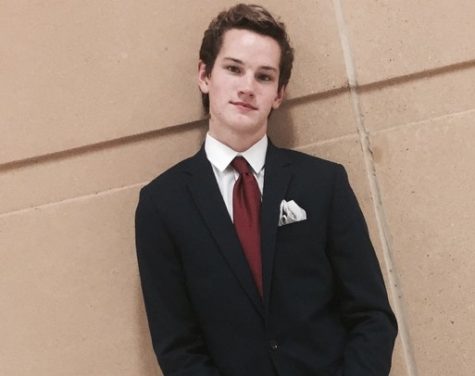 Tyler Burleyson, Sports Reporter
Tyler Burleyson is a senior and a new sports writer for MeteaMedia. His passions include classical music, jazz music, hip hop music, instrumental music, and talking about himself. If you want to talk about Tyler, find him on Twitter @burleysontyler. He's also a member of Metea's Wind Ensemble, an officer of Tri-M Music Honors Society,...