What's happening in the YA world
Graphic by: Kennedy Homan
As busy high school students, we all fall guilty of sticking to our "Sparknotes" endeavors and tend to steer away from reading for pleasure.  If you are getting a little bored of reading summarized archaic language, you should jump back into the young adult book world! There is something new for readers of all styles and preferences coming up this season!
If You Enjoy Hearing About Romance and Gossip:
Infamous for her The Summer I Turned Pretty series, Jenny Han has been debuting her immensely addictive romance novels directed towards teens for years.
Her most recent series, beginning with the book To All The Boys I've Loved Before, follows the romance and adventures of a high school student by the name of Lara Jean.
Han came out with the third novel in the series, Always and Forever, Lara Jean  last May, and has since released another surprise to look out for- creating To All the Boys I've Loved Before as a film adaption!
The movie stars some familiar faces, including Lana Condor as Lara Jean (who you might recognize from X-Men: Apocalypse) and Janel Parrish (She played the role of Mona for all you PLL fans). The film is set to be an important moment for avid YA readers but also as an important moment for Asian American representation in film.
"The most important thing for me as the author is seeing an Asian American girl in the starring role, and with this movie, we get to see not one but THREE!" said Han via Twitter after the announcement of her new film.
The film release date has not been released yet, which gives you plenty of time to fall in love with the book series first!
If You Enjoy Personal, Raw and Aesthetic vibes:
Rupi Kaur's second collection of poetry, The Sun and Her Flowers is expected to be released on Oct 3, 2017. Kaur earned the title of 2017 "#1 New York Times Bestselling Author" with her previous book, Milk and Honey. Readers can expect the same format as her last book, however Kaur touches on different topics. The Sun and Her Flowers is a compilation of free verse poetry that explains "love. loss. trauma. healing. Femininity. migration" as stated by Kaur's website.
Additionally, Kaur is planning on touring around the world for her new book. Her fall tour locations include New York, Montreal, Toronto, Washington, D.C., Boston, Austin, Kansas City, Calgary, L.A., San Francisco, Portland and Ottawa.
If You Enjoy 'The Matrix', any Dystopian Novel Ever, and Playing Video Games:
Consider diving into the world of Warcross by New York Times Best-Selling author, Marie Lu.
Lu was one of the minds behind the Wii sensation, Epic Mickey, and spent time as an Art Director for a video game company. Therefore, it's no surprise why she has returned to the gamer world in her writing.
She started her career with the Legend series, a dystopian trilogy, but debuted her new book Warcross on September 12th.
The book follows the story of Emika Chen, who works as a bounty hunter on the hit game, Warcross. When Emika has to turn to hacking to make ends meet, she finds herself being hired by the game's creator to spy in the international Warcross Championships.
What is already sure to be a vibrant and enticing read, Warcross has received 4.39 out of 5 stars on the renowned website, Goodreads.
If You Enjoy Current Events and Realistic Narratives:
If you are interested in reading realistic fiction that pertains to today's world, The Hate U Give is for you. The narrative follows a teenager named Starr who splits her time between a neighborhood burdened with gangs and violence, and a prep school in a primarily white neighborhood. Starr witnesses her best friend being killed by a police officer, and suddenly she is thrown into a whirlwind of mature decisions and rumors.
The novels touches on topic such as racism, police brutality, self discovery, and the human condition.
The Hate U Give is Thomas's debut novel, and the title clearly reflects Thomas's proclaimed love for rap and hip hop music. Within the title, Thomas alludes to the famous acronym made famous by Tupac, "THUG LIFE".
View Comments (1)
About the Contributors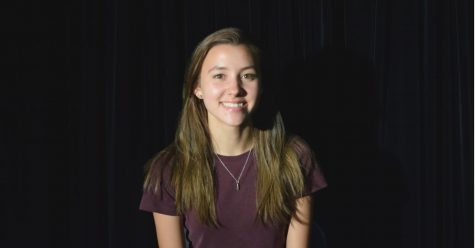 Claudia Grzyb, Spotlight Writer
Claudia Grzyb is a senior at Metea Valley and is currently in her second year of being on staff. Claudia has been on the Metea Valley Speech team, and...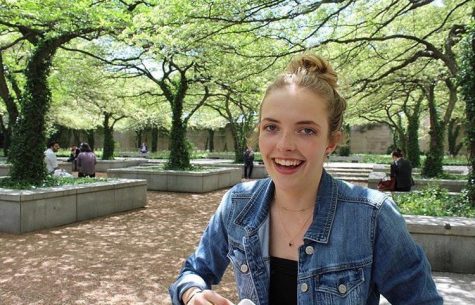 Abbey Malbon, Spotlight Reporter
Abbey Malbon is in 11th grade and is a spotlight writer. She is involved with Literary Magazine, Best Buddies and Fresh Connect. She spends her free time...