I Am presents: Beyond the Mask
The I Am Initiative Student Committee initially held an event called "Beyond the Mask" on Halloween day after school on Tuesday. I Am collaborated with the Gay/Straight Alliance club, Young Mustangs Women's club, and Improv Comedy.
The I Am Initiative is a student committee advised by Mrs. West and Mrs.Garrett. The goal of this club is to make the school more accepting and to learn how to love yourself. Halloween was something I Am used to bring up topics of self-love and other social problems students struggle with on a daily-basis.  The past meeting was a unique way of discussing societal issues and the disguise of "masks" students sometimes wear to fit in with others around them.
"We utilize Halloween because on Halloween, it is common to wear masks. I think that  represents how in society we also wear a mask," senior Anisha Kapoor said.
At the meeting, there were games, food, and goodie bags that were free of charge to show that any individual could join the club. Students had a brief pre-discussion on the different "masks" they all wear in real life. Everyone at the meeting also had the opportunity to get to know people from various clubs and what they represented.
"We want people to be confident in who they are. I personally dealt with this because I hid behind a mask all through middle school," freshmen Samantha Kalke said.
This party has created an opportunity for everyone to discuss something people are afraid to  talk about. The I Am Initiative Committee used a holiday as simple as Halloween and connected it to major issues in society.
"Sometimes it's really important to take that mask off and value yourself and celebrate yourself for who you truly are, despite social stigmas and everything going on in society," Kapoor said.
About the Contributors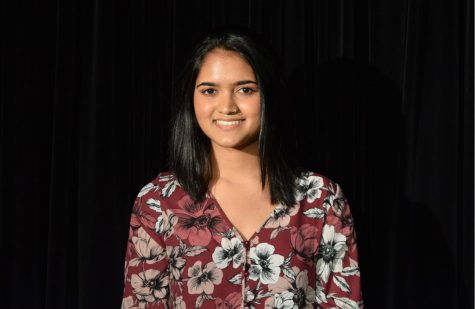 Juthi Saha, Profiles Editor
Juthi is currently a senior and is entering her second year of newspaper as The Stampede's profiles editor. She loves to sing, travel the world, and...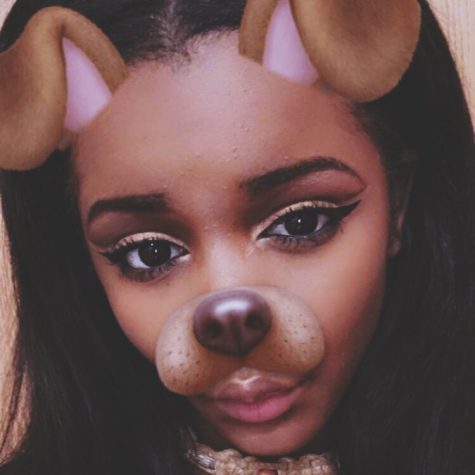 Trinity Powell, Graphic Designer
My name's Trinity Powell, I'm an art-loving graphic design artist and this will be my second year on staff. I love music, skateboarding, and just chillin...