U2 remains relevant and evolves its sound with "Songs of Experience"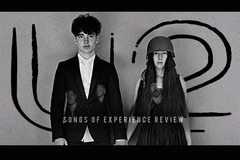 Hang on for a minute...we're trying to find some more stories you might like.
This past Friday, veteran Irish alternative rock band U2 released its highly anticipated album "Songs of Experience". The album was released as a companion album to 2014's "Songs of Innocence", which gained notoriety as the first ever album to be released as a "free gift" to all active iTunes accounts.
Originally, the band had planned to release the album almost a year ago, as most of the tracks had already been finished or near complete. However, events such as the 2016 U.S. presidential election and the ongoing Syrian refugee crisis prompted the band to take more time to reflect on the meaning of some tracks and therefore, delay the album's release. Instead, the band embarked on an international tour this past Summer to celebrate the 30th anniversary of the band's 1987 landmark album, "The Joshua Tree".
While U2 has experienced tremendous success worldwide with 23 total Grammys, harsh criticism has been seen throughout the past decade from various media outlets. 2009's "No Line on the Horizon" generally had favorable reviews, but several music critics described it as more "electronic and pop" than the band's traditional rock sound, along with generally boring lyric structures. "Songs of Innocence" also gained mixed reception with the free iTunes release, in addition to some of the same criticisms which were seen in "No Line on the Horizon"
Inevitably, the "electronic sound" which was somewhat prevalent in the band's past two releases is continued to be heard in "Experience". The first track, "Love Is All We Have Left" features Bono's tranquil vocals, with the use of auto-tune, over a very ambient synth track. As a longtime fan of the band, I am personally not a huge fan of the increased use of synthesizers and processed vocals. However, incorporating these modern components does make some sense to certain degree, as this is a band which obviously wants to stay relevant and appeal to a broader fanbase.
Despite the gradual usage of computerized elements, U2 continues to maintain its anthemic sound featuring Bono's powerful vocals and The Edge's bombastic guitar riffs which has helped create their "signature sound" over decades. One of my personal favorites off the album is "The Blackout", which could work as a great setlist opener and features the traditional sound fans have become accustomed to.
The track uses the lyric of becoming "the light that we can really be", which relates to taking action in today's social and political climate. Many of the album's tracks feature similar lyrical undertones. While many of these all relate to a sense of unity and optimism one way or another, they are expressed through different metaphors and types of imagery, which is something the band continues to do well. For example, "Red Flag Day" uses the idea of two lovers being lost at sea, and how taking the greatest risks can eventually lead to success and help reach your dreams.
One interesting aspect about the album is how well the songs are layered together seamlessly. For example, "Get Out Of Your Own Way" and "American Soul", the fourth and fifth tracks respectively feature both a spoken word outro/intro by rapper Kendrick Lamar. Featuring a guest artist such as Lamar also reflects the band's effort to appeal to a younger and more diverse audience. Unlike the computerized features, I personally think that recruiting Lamar, who found success last Spring with "DAMN." is a creative way to remain relevant because it shows the band's innovative desire to reach out to different artists spanning multiple genres.
Overall, this album is worth the listen. The band's sound has continued to evolve by using more "modern" musical technologies while maintaining the feel, helping appeal to both older and younger fans alike. Despite some of the repetitive lyrical themes, each song's structure is unique and many of the meanings are expressed in different ways. Currently, the band is set to embark on another North American tour next Spring and Summer, featuring two stops at Chicago's United Center on May 22 and 23.
About the Writer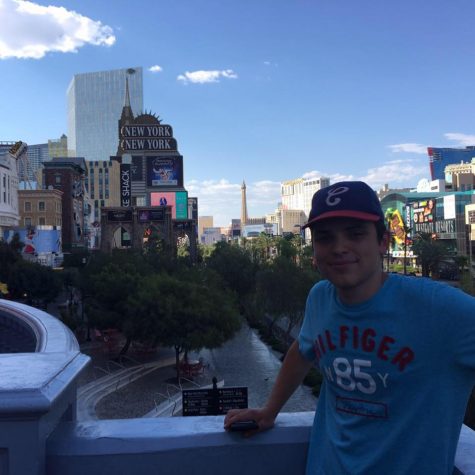 Connor Smith, Spotlight Editor
Connor Smith is a senior and the Stampede's spotlight editor. He is thrilled to return for his second year on staff, as he previously served as sports...